Win the Ultimate Liquid-Cooled PC Build for Sim Racing
At Asetek SimSports™, we are driven by performance.
Performance in sim racing is not just about your driving technique or your sim racing hardware. It's also about having a reliable PC system to power a smooth and consistent simulated driving experience.
Whether your track is virtual or real asphalt, serious racers require precision in their hardware and high performance they can depend on.
If you come to the apex of a corner and experience framerate issues like spikes or loss in FPS or just overall stuttering, it may cost you the race. Content creators know that streaming while gaming can severely impact system performance and lead to precious milliseconds lost on your lap times.
It's been over 20 years and the PC component and gaming space is still where Asetek calls home. Not only do we understand the importance of capable PC systems, but we also helped define a new level of performance through accessible liquid cooling.
With that background how could we NOT look to the PC itself to provide the ultimate sim racing experience?
One of our coolest pre-order bonuses for the Invicta™ pedals (at least, we think!) is a powerful custom-built Asetek SimSports™ Gaming PC. Check it out!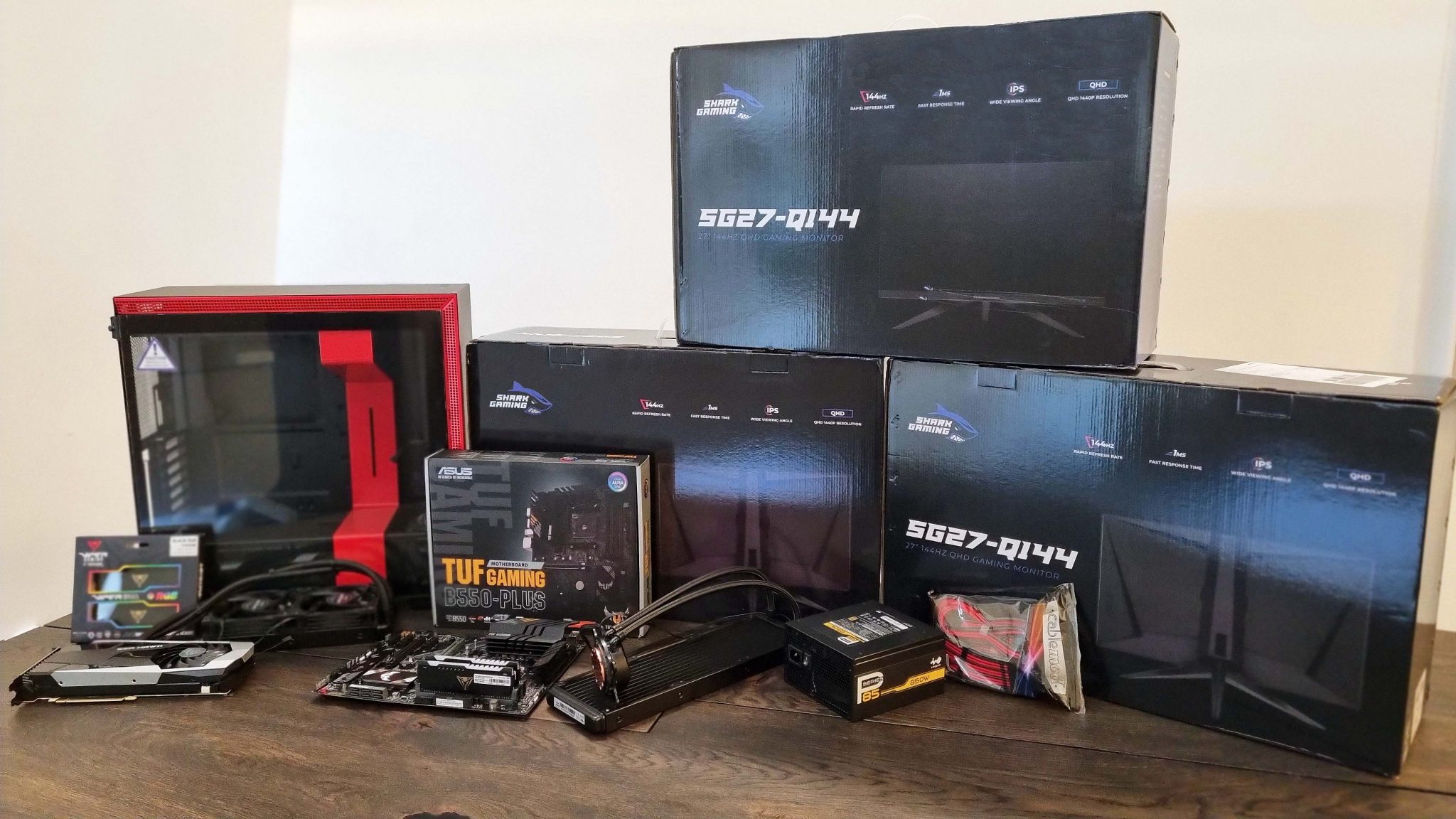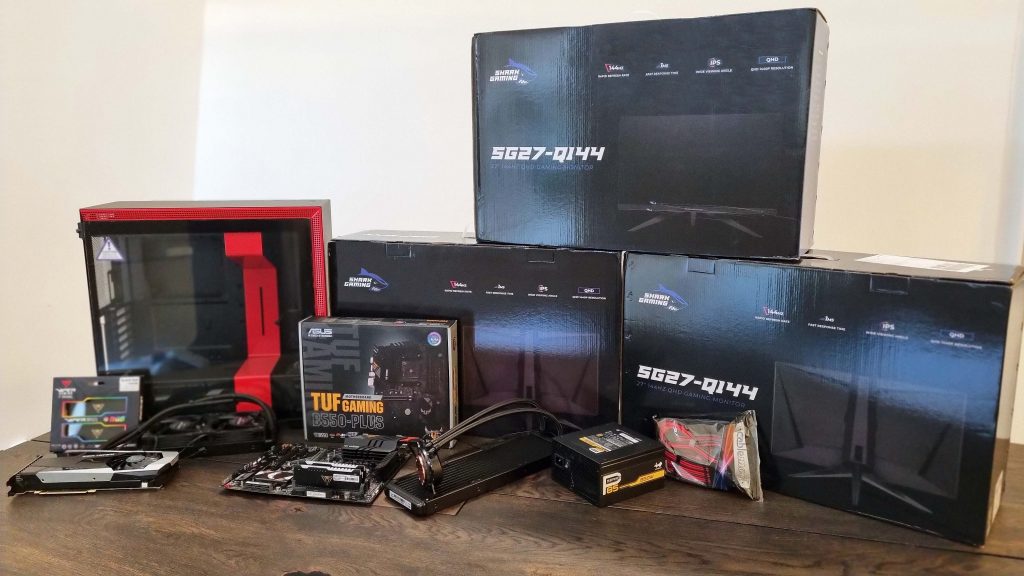 The PC comes from our excellent partner Shark Gaming, and we have picked out all components to help you take pole position.
The specs are:
– NZXT HUE 2 RGB lighting kit
– AMD Ryzen 9 5900X
– MSI GeForce RTX 3080 Sea Hawk X (Cooled by Asetek)
– Shark Gaming BloodFreezer 360 RGB watercooling (Cooled by Asetek)
– 3 x SharkGaming 27" 144hz 1440p monitors
With a total value of no less than $4,500, this will put a smile on the face and speed on the track for any sim racer. 
Beyond all this, the final touch will of course be a custom Asetek SimSports™ skin and color scheme for the whole powerhouse.
This sim racing PC is among several bonuses when you pre-order the hydraulic Invicta™ pedals.
We will give away all activated pre-order bonuses when we start shipping orders but don't miss your chance to be the lucky winner!
Pre-order your Invicta™ sim racing pedals now and take position for the coolest sim racing PC build out there. Pre-order right here.