AXIS™ R-725a
The AXISTM servers incorporate custom direct-to-chip (D2C) coolers for dramatic increase in data center density and maximum sustained CPU throughput. Asetek D2C cooling loops capture between 60-80% of server heat, which is rejected by the InRackCDU, a warm water-cooling distribution unit capable of removing up to 80kW of heat per rack. ICC AXIS systems are thoroughly tested and ready to ship to customers immediately.
ICC AXIS R-725a:
Custom InRackCDU Liquid Cooling
Dual AMD EPYC™ 7002 Series Processor, 7H12/node
Form Factor: Dense 2U 4-node server platform, up to 88 nodes/rack
RAM: 8-Channel 3200 RDIMM/LRDIMM DDR4 per processor, 16 x DIMMs, up to 2TB ram/node
Hard Drive: Up to 2x 2.5″ drives (Optional 2xM.2)/node
Power Supply: Redundant 2200W 80 PLUS Platinum/node
Additional Features: 4 x PCIe Gen4 x 16 expansion slots, 1 x OCP 2.0 Gen3 x16 mezzanine slots supporting both IB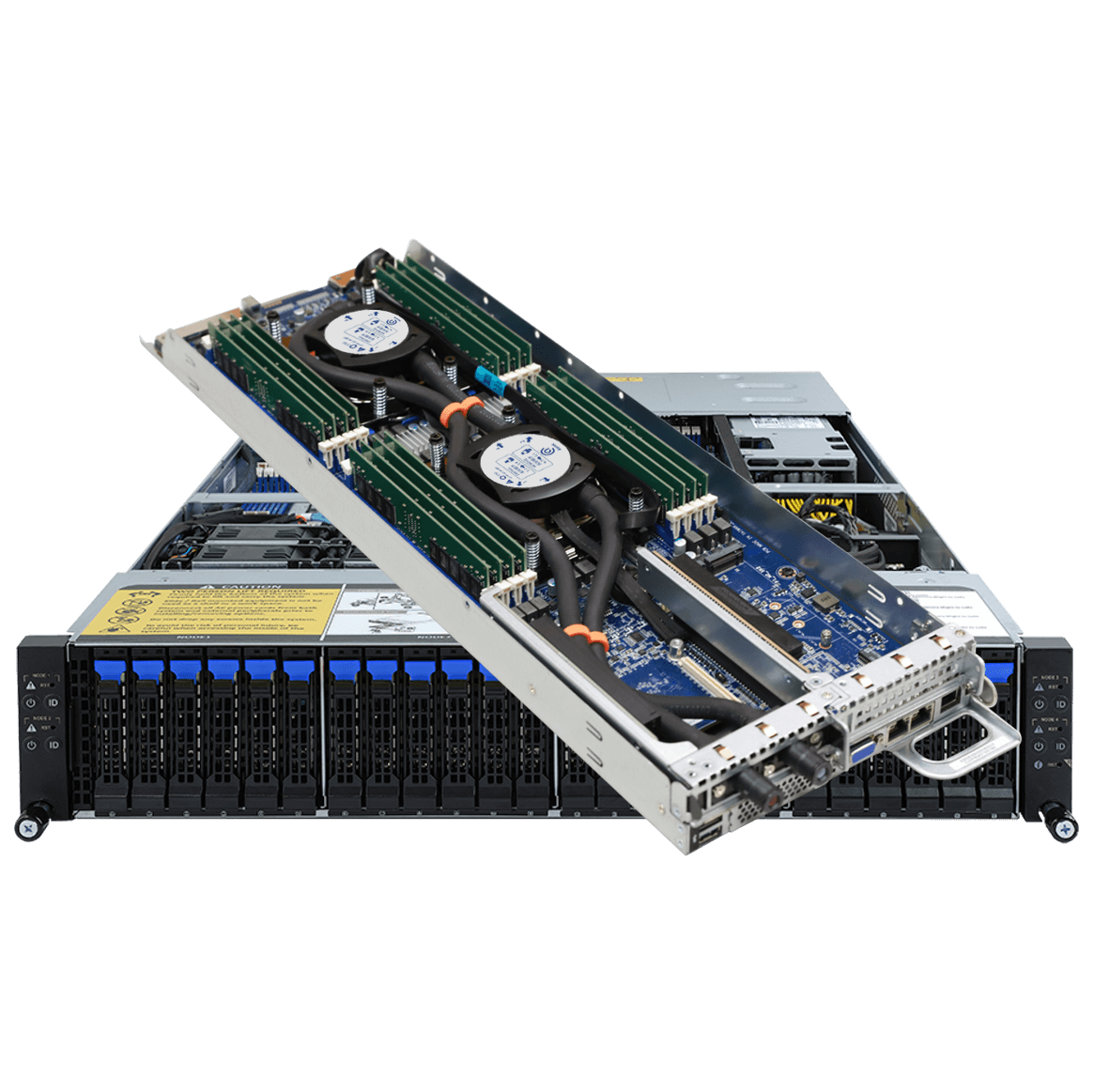 How to Buy
Contact ICC for information on how to purchase.