Asetek SimSports Partners with SimRacing Lab
With equal levels of pride and excitement, Asetek SimSports can announce a new partnership with SimRacing Lab.
Dennis Vesterbæk Hampe, Manager, B2C Marketing & Product Development, Asetek SimSports says: "We're thrilled about our partnership with SimRacing Lab. Our mechanical engineers are working closely with both sim racers and real-world racecar drivers. Working with engineers who are also sim racers provides a lot of valuable feedback".
He adds: "SimRacing Lab has tested our pedals for about 600 hours at the moment, and they are as excited about the product as we are. To us, that shows that we're on the right track when it comes to quality and ultimate immersion. That's precisely where we want to be."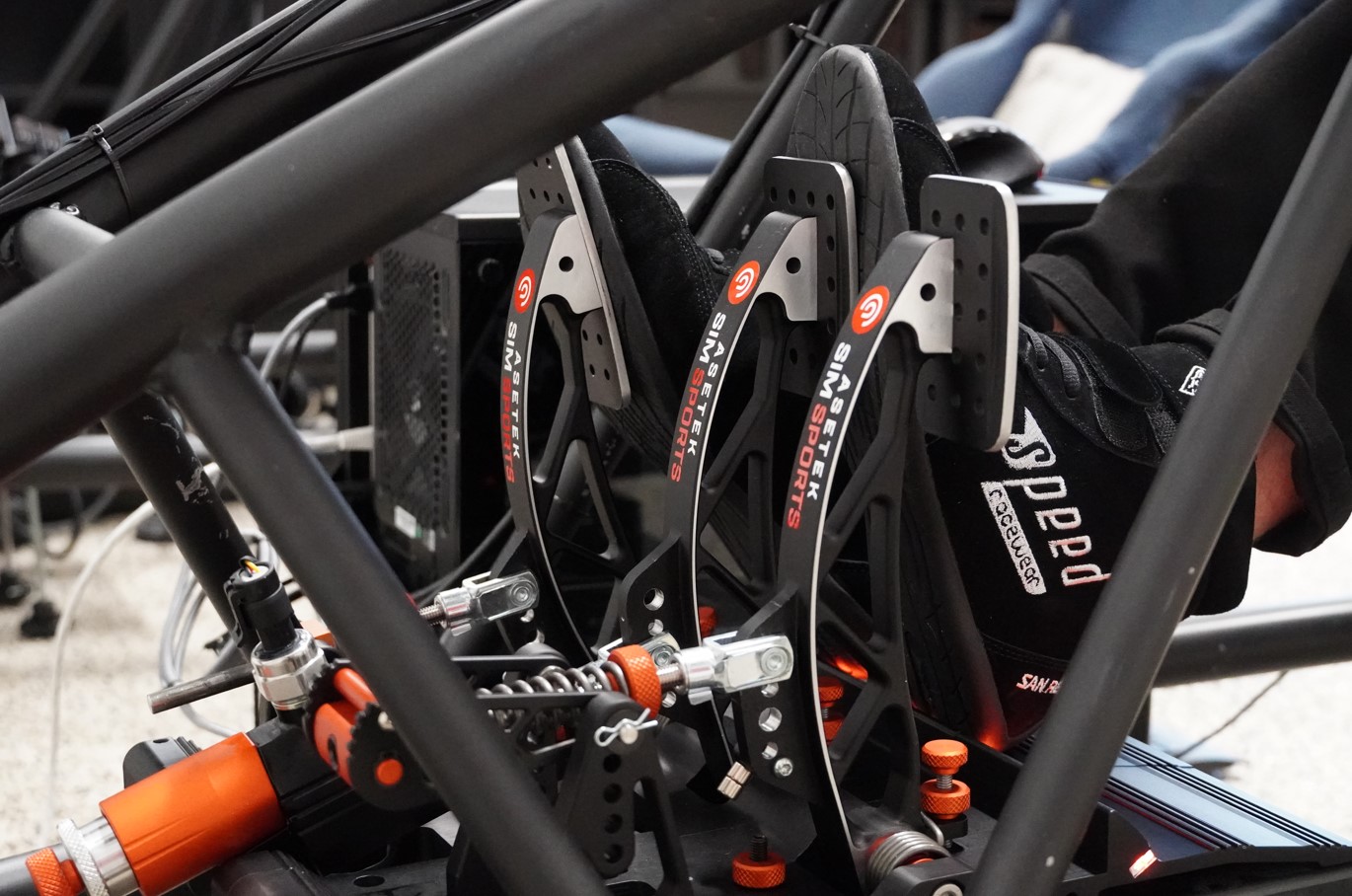 Jannik Wind Gotthardsen from SimRacing Lab further says: "It is a perfect match. The background of our drivers and team is one of engineering, so we speak the same language. It is always a true pleasure to be around genuinely professional people who have high ambitions and are putting the effort and investment into creating something very special for the entire eSports Racing community. We are super excited about the collaboration with Asetek SimSports".
The entire SimRacing Lab team have spent a significant amount of time testing and providing user feedback on the equipment in the pipeline here at the Asetek SimSports factory.
In that context, Olav Langdahl from SimRacing Lab says:" Seeing and working in the Asetek SimSports operation is a great experience. It is a bit cool to know just a little about the secrets and development Asetek SimSports are working on. The people there are amazing. The products are just so much cooler than anything else we have tried or tested, so we were instant fans of Asetek SimSports."
Our newly revealed Asetek SimSports Invicta pedals have been tested thoroughly by SimRacing Lab, who has completed all preparations, practices, and three 24hr races with this high-end eSports Racing kit from Asetek SimSports.