Introducing the Forte™ Load Cell Pedals
Today we reveal an exciting new product that joins our line-up!
We are thrilled to introduce the Forte™ pedal set – the best load cell option for sim racers worldwide. 
In Italian, Forte means "strong." Exactly what we want you to feel as you race more than 150 mph down the straightaway.
With our newly developed M.L.C.P.C.™ (Mechanical Load Cell Powered Cylinder) technology, we have developed a load cell cylinder, which will offer a level of quality for sim racers that is simply unparalleled at its price point.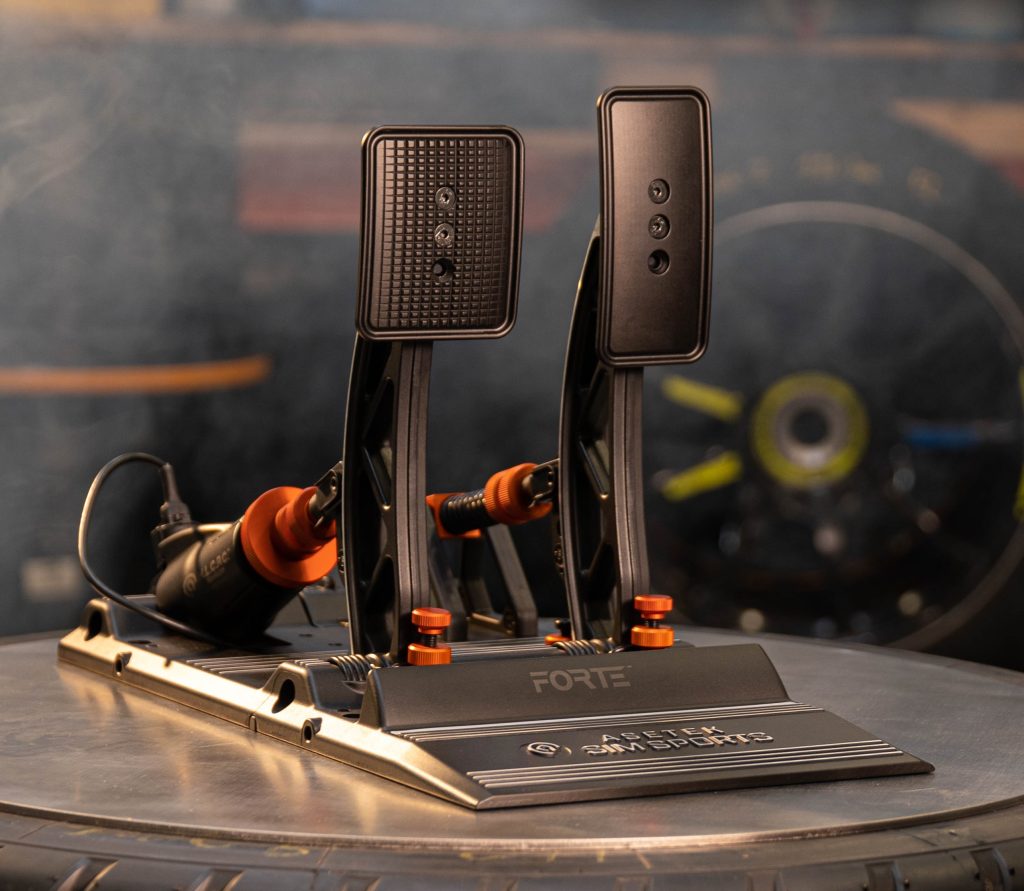 In the video below, Asetek founder and CEO André Eriksen show you the features of the Forte Pedals:
The Forte pedals feature the same premium build quality as the Invicta pedals: all-aluminum construction and Danish industrial design. 
Combined with a brake cylinder using our M.L.C.P.C.™ technology, sock-friendly pedal plates, and an affordable price of USD499 / EUR499, we believe the Forte pedals will bring an immersive sim racing experience to the masses.
Will Ford of Boosted Media received a prototype sample from us.
Not to spoil anything, but he says, "At the price point, I think it is a bit of a slap in the face of the industry." We'll take that as a hard-hitting compliment!
See his glowing preview of the Forte Pedals here:
As explained in the video with André, 'Invicta' and 'Forte' are not just names of our pedals; they are names of our product lines. 
Invicta will be the very best we can do. Forte will follow closely as a high-quality mid-tier option. You can look forward to more product reveals in both lines later in 2022.
Pre-orders of the Forte pedals are open now. Reserve your set today! First shipments are expected in late June 2022.