ASUS Releases ROG Ryujin II and Strix LC II AIO Liquid Coolers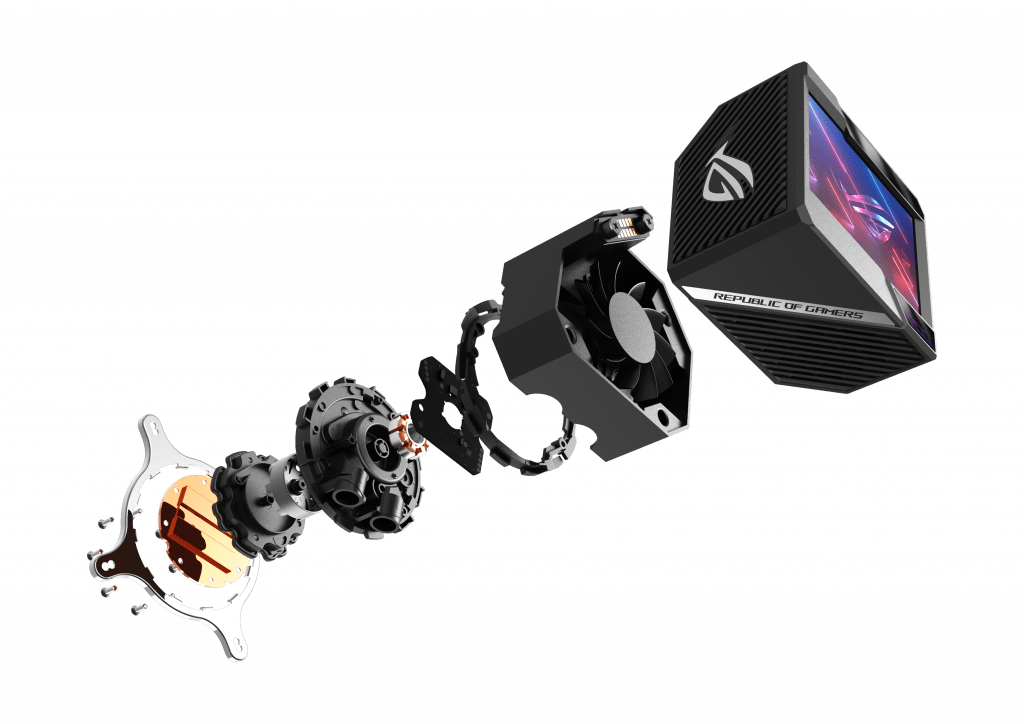 Every CPU needs excellent cooling. Some are just luckier than others. Starting immediately, you should pair yours with a new liquid cooler like the ASUS ROG Ryujin II, a 240/360mm monster with an LCD panel the size of an iPhone SE.
You read that right. This badass cooler is now available for purchase (in any color so long as it's jet black) and comes with a 3.5″ OLED display. With the Ryujin II I want my desktop on my desk. I want to watch TV on this thing. I want to run Doom on it just for the hell of it. And as an OLED panel, it's going to look crisp and bright too.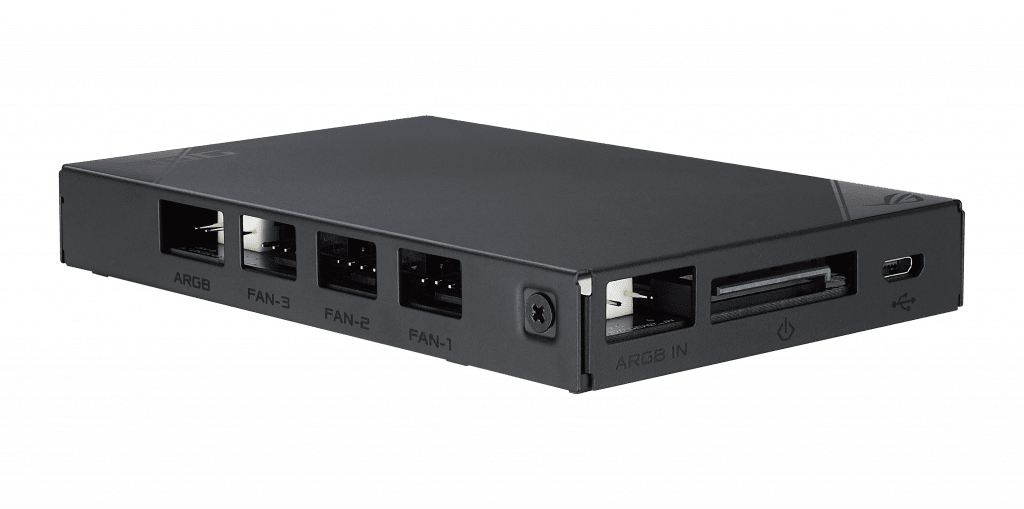 With this much cooling, you need plenty of power. So instead of just plugging into the motherboard directly, the Ryujin includes a fan controller that's SATA powered. The box, above, makes it easy to organize your fan cables.
The two flavors — utilizing a 240mm or 360mm fan set for the radiator — run on the 7th generation liquid cooling system designed by Asetek. This is the latest and greatest liquid cooling technology on the market today.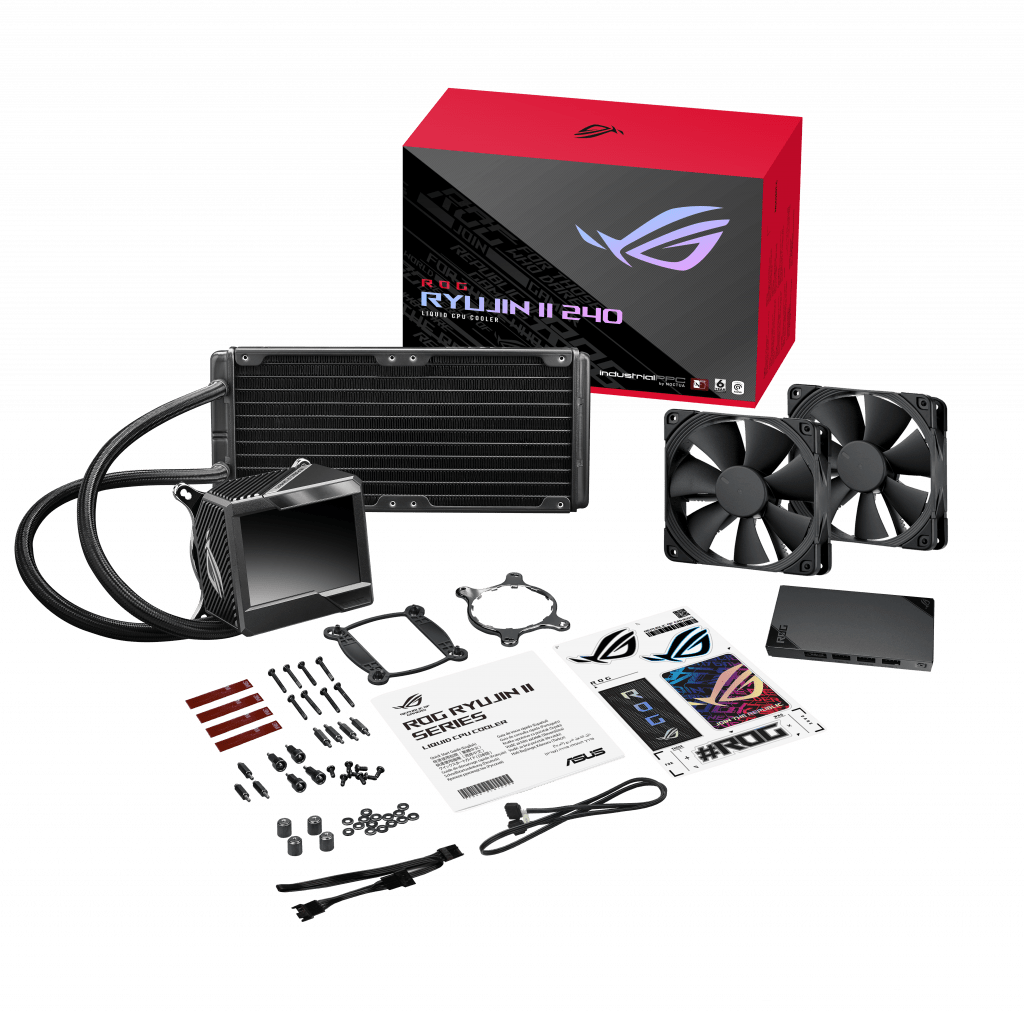 Along with the Ryujin, ASUS has also released the ROG STRIX LC II AIO Liquid Cooler, a 120/240/280/360mm ARGB cooler that's just as potent, minus the giant display. A new model sports two 140mm fans for a boost to anyone whose case doesn't support a full size radiator.