What is a GPU?
GPU is an abbreviation of Graphics Processing Unit which is an essential part of your computer. The GPU is used in a variety of applications, including gaming, 3D rendering, and video editing. They are also used in many high-performance computing applications. Improving the performance of your GPU can provide a significant performance boost for your PC.
Why is a water cooled GPU important?
A water cooling solution is important to improve the performance of your graphics card. Furthermore, a water cooled GPU does not only improve your graphics card but can also help to improve the overall performance of a computer. It also prevents the GPU from overheating and potentially damaging the computer.
How does GPU water cooling work?
GPU water cooling works by circulating water around the GPU to dissipate heat. The water is typically circulated through a radiator, which helps to dissipate the heat.
Asetek's GPU water cooling enables Next Gen Architectures from AMD and NVIDIA
A high-performing GPU is important for several reasons. First of all, it allows for more realistic and smooth graphics in video games. Secondly, it can speed up the processing of complex graphics algorithms. Finally, it can improve the overall performance of a computer.
Due to the ever-increasing demands of the latest graphic solutions from both AMD and NVIDIA, the importance of water cooling for GPUs is on the rise. NVIDIA 30-Series Ampere and AMD 6000 Series RDNA2 graphic architectures each bring an immense gen-over-gen performance spike nearly twice that of the previous generation. These considerable gains have led to a ravenous set of GPUs, commanding up to 350W TDP. The added power consumption produces added heat, and that's where Asetek's legacy GPU water cooling comes in; GPU water cooling uses water instead of air resulting in an improved and quieter experience.
What is thermal throttling?
Thermal throttling is a process where the performance of your computer decreases when it gets too hot. If a GPU cooling solution cannot manage the thermal load then core temps will rise above the solution's designated TDP. This leads to GPU throttling, and here you will experience a cutback on the performance of the GPU. Core clocks and VRAM performance are reduced until the heat load is under the thermal limit. This causes the user to experience a noticeable dip in framerates, uneven frame pacing, and an overall loss of immersion while in your favorite games.


Does GPU water cooling prevent GPU throttling?
Water-cooled GPU solutions from Asetek have easily managed these extreme thermal loads to provide the best way to combat GPU thermal throttling. A water cooling solution for your graphics card is crucial to keep GPU temperatures well below the thermal limit. This successfully combats GPU throttling to maintain peak performance. The result is seamless motion that keeps you in the game and boosts productivity for creative professionals. Smooth, consistent, and virtually silent operation are other added benefits of Asetek's GPU water cooling that extends the life of the GPU.
What are the benefits of a water-cooled GPU?
1) Water cooled GPUs are more effective at cooling the GPU than air cooled GPUs.
2) Water cooled GPUs can be overclocked more easily than air cooled GPUs. 
3) Water cooled GPUs produce less noise than air cooled GPUs. 
4) Water cooled GPUs are more durable than air cooled GPUs. 
5) Water cooled GPUs typically have a longer lifespan than air cooled GPUs.
Asetek Liquid Cooled Graphics Cards
ROG Strix LC GeForce RTX 3090 Ti OC Edition
ROG Strix LC GeForce RTX™ 3090 Ti OC Edition 24GB GDDR6X reigns supreme by combining liquid cooling with the NVIDIA Ampere architecture.
NVIDIA Ampere Streaming Multiprocessors: The all-new Ampere SM brings 2X the FP32 throughput and improved power efficiency.
2nd Generation RT Cores: Experience 2X the throughput of 1st gen RT Cores, plus concurrent RT and shading for a whole new level of ray-tracing performance.
3rd Generation Tensor Cores: Get up to 2X the throughput with structural sparsity and advanced AI algorithms such as DLSS. These cores deliver a massive boost in game performance and all-new AI capabilities.
G6X Memory: This is the world's fastest graphics memory on the GeForce RTX 3090 Ti.
8K HDR Gaming GPU: The GeForce RTX 3090 Ti lets you play, capture, and watch your games in brilliant 8K HDR. It features DLSS 8K gaming, GeForce Experience support for 8K HDR game capture, and AV1 decode for efficient playback of 8K HDR streamed video.
OC edition: Boost clock 1980 MHz (OC mode)/ 1950 MHz (Gaming mode).
Full-coverage cold plate brings liquid cooling to GPU die and memory.
On-board cooling for power-delivery is handled by a blower-style fan and low-profile heatsink.
240mm radiator balances compatibility and performance.
560mm tubes for compatibility with EATX chassis and alternative mounts.
EVGA GeForce RTX™ 3090 Ti FTW3 ULTRA HYBRID Gaming Graphics Card
Now gamers and enthusiasts seeking extreme performance and near-silent operation can get the most out of the RTX 3090 Ti from EVGA. EVGA and Asetek worked together to create the ultimate 360mm radiator cooling solution for extreme thermal performance and the quietest HYBRID cooling experience to date.
24G-P5-4985-KR

24GB GDDR6X

iCX3

ARGB LED

Backplate

eLeash
NVIDIA® GeForce RTX™ 3080 Ti GPU Cooler From ASUS ROG
The ROG Strix LC GeForce RTX™ 3080 Ti enables higher overclocking frequencies, silent operation and flawless frame pacing for extreme performance and killer game play in today's most demanding AAA titles.
Optimized cooling for NVIDIA Ampere architecture cards: The ROG Strix LC 240mm radiator GPU cooler incorporates a newly designed cold plate with an optimized fin area.
The enlarged cold plate offers full-coverage to cool both the GPU and surrounding VRAM
Flexibility and easy tube routing: The durable tube structure offers ample flexibility to enable a sleek build. The aluminum radiator provides peak heat dissipation and includes two 120mm ARGB fans.
Built for the long haul: The AIO keeps the card operating well below the thermal threshold while under load. Sustains smooth operation and extends the life of the GPU components due to the reduced thermal stress.
SAPPHIRE TOXIC AMD RADEON™ RX 6900 XT LE Graphics Card
Designed for powerhouse performance for 4K gaming –  amazing gameplay, extreme performance, improved acoustics.
Liquid cooling is more critical than ever as AMD Radeon™ RX 6900 XT series GPUs have the ability to draw up to 400 Watts of power, driving core frequencies to 2360 MHz and beyond.
By lowering temperatures and enabling higher overclocking potential, the TOXIC AMD RADEON™ RX 6900 XT Limited Edition Graphics Card's 360mm Hybrid GPU cooler results in:
Increased clock speeds for higher frame rates
Consistent frame times for fluid visuals
The ultimately maximum immersion in games
MSI GeForce RTX™ 30-Series Graphics Cards
SEA HAWK 240mm All-In-One – Enables Extreme Performance by Taming Thermal Loads to Maximize Gameplay
Built to handle the power hungry 30-Series graphics cards, which can dissipate up to 350-Watts when under a full load.
AIO incorporates a newly designed and unique cold plate which features an optimized fin area for Ampere chips
Extended footprint to cool the surrounding VRAM chips
240mm aluminum radiator provides peak heat dissipation and includes two 120mm fans
EVGA GeForce RTX™ 30-Series Hybrid
Asetek is powering EVGA's new line of Hybrid Coolers for its NVIDIA® 30-Series graphics cards.
GeForce RTXᐪᔿ 3090 K|NGP|N HYBRID:
Built with a 360mm closed loop water cooling radiator, a first for any EVGA graphics card. This card is incredibly cool, giving you super low temperatures allowing you to maximize your GPU Clock
GeForce RTX™ 3080/3090 Hybrid Cooling:
EVGA's GeForce® RTX™ 3090 / 3080 Series HYBRID cooler gives you the benefits of custom water cooling in a simple self-contained unit
HYBRID Kit for EVGA GeForce RTX™ 3090/3080:
Convert your air cooled EVGA GeForce RTX™ 3090 or RTX™ 3080 FTW3 or XC3 card with EVGA's Hybrid Kits
Rad Card™ GPU Cooler
Bringing Liquid Cooled GPUs to Space-Constrained PCs. Available in Alienware's Aurora R11 PC.
The revolutionary slot-in PCIe radiator card, Rad Card benefits include:
Space: Enables liquid-cooled GPU and CPU
Performance: Improved cooling over air; Rock solid stability
Aesthetics: No tube routing for a sparse system environment
Rad Card™ GPU Cooler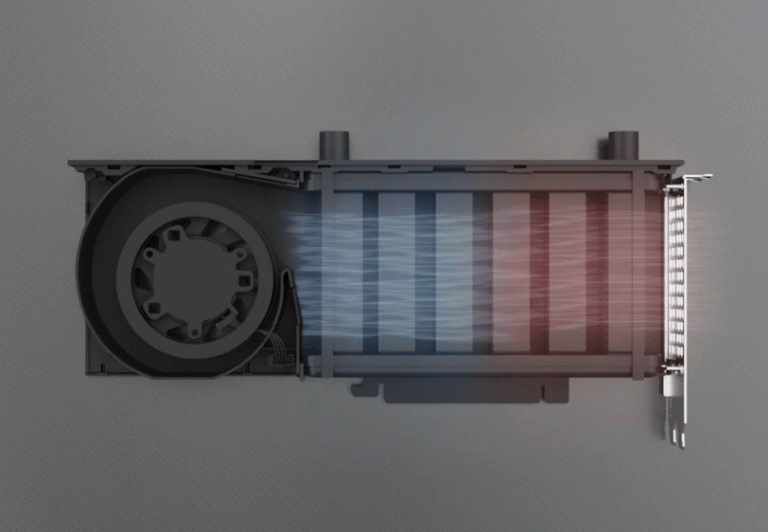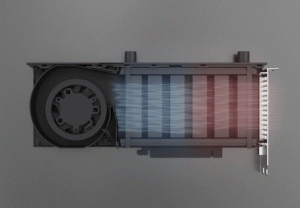 Space concerns are a real issue for PC manufacturers, leaving GPU air cooling as the only option, until now. We took this challenge head-on, innovating a new approach to radiator technology that reimagines the shape and location of the radiator. Our Rad Card GPU Cooler fits into your motherboard's PCIe slot, just like any other add-in card. By utilizing PCIe slots, we've defined a way to overcome PC manufacturers' dilemma of finding additional space inside the case for a liquid cooled GPU heat exchanger (HEx).
More about legacy GPU AIO Coolers
Our AIO GPU coolers can be found in ready-to-go combo solutions or kit packages that can be installed to compatible GPUs. Such coolers provide great value and advanced performance for users to crank up those in-game settings and they are often overclocked right out of the box for long high-intensity binge-gaming.
Added benefits of our GPU AIO coolers:
Factory filled and sealed, no refilling needed
Install and forget with zero-maintenance
Tubing is highly flexible, with low permeability
How to Buy
If you are interested in an Asetek cooler for your rig look for premier AIOs from our OEM Partners.