We are all about liquid cooling
For more than 20 years, premier thermal solutions from Asetek have been cooling processors around the globe. We invented the sealed loop liquid cooler and we take quality and reliability seriously. Without it, we could not have become the recognized leader of sealed loop liquid coolers with over 6-million coolers in the market. To make this possible, our coolers undergo rigorous testing to ensure reliability.
Performance Testing
Our liquid coolers are 100% performance tested before they leave the factory. All functions on the assembled liquid cooler are tested prior to shipment.
Helium Leak Testing
We do 100% inspection of products for leaks in the factory. Each assembled liquid cooler is filled with helium under vacuum and checked for escaping gas prior to filling. If tiny Helium molecules cannot escape, neither can much larger water molecules.
With our Generation 6 technology, we've added new features, functionality and upgraded aesthetics for a premium look.
Upgraded Retention Mechanism
Quick and easy installation with our upgraded retention mechanism. Simply place the retention ring on the pump and twist lock in place.
Enhanced Aesthetics
Braided sleeves and a new cap design provide a premium look on Gen6 products.
Custom Branded Caps
ASUS Aura Sync RGB lighting is also available to let custom branded caps come to life. Custom cap branding is available for another level of personalization.
Gen6 120mm HEX CPU Coolers
Our 650LS and 650LX AIOs each come equipped with 120mm fan compatibility. The difference? The 650LS HEX is 120 x 120 x 27mm while the HEX dimensions on the 650LX are 120 x 120 x 49mm.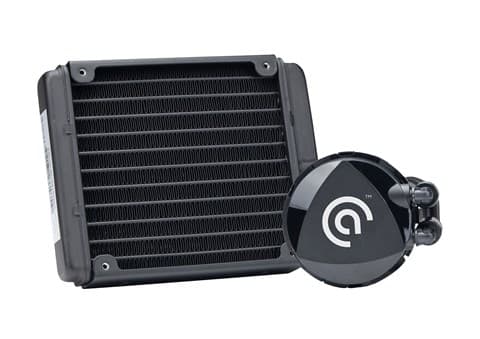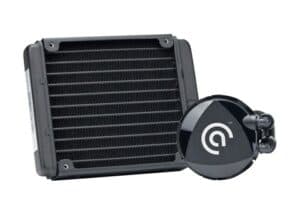 650LS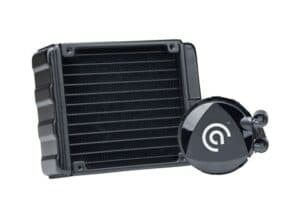 650LX
Gen6 240mm HEX CPU Coolers
Our 670LS and 670LT AIOs each come equipped with 120mm fan compatibility. The difference? The 670LS HEX is 120 x 240 x 27mm while the HEX dimensions on the 670LT are 120 x 240 x 38mm.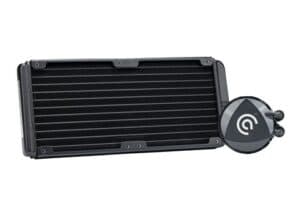 670LS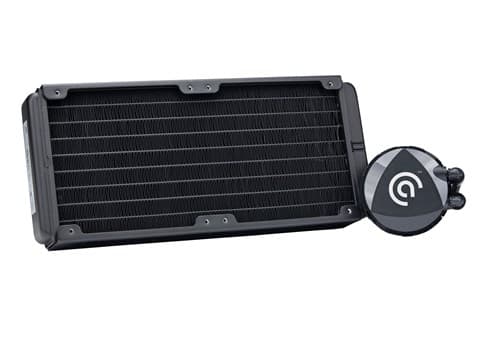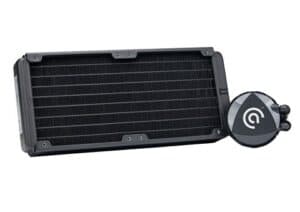 670LT
Gen6 280mm & 360mm HEX CPU Coolers
Our 680LS supports 140mm fan capacity with a 140 x 280 x 27mm HEX. Our 690LS supports 120mm fan capacity with a 120 x 360 x 27mm HEX.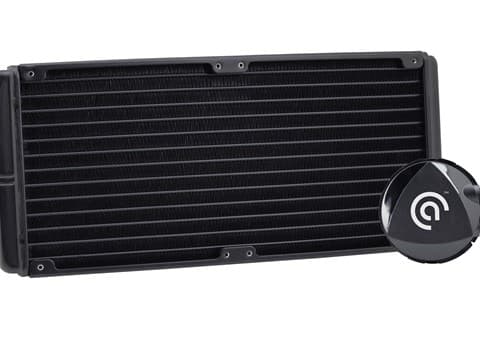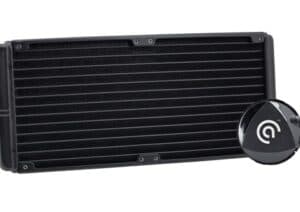 680LS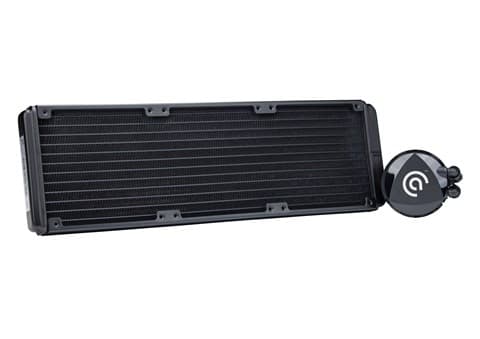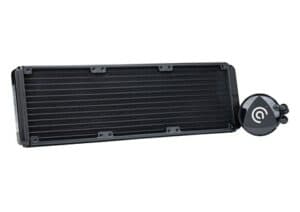 690LS
Gen6 92mm HEX SFF CPU Cooler
Our 645LT supports 92mm fan capacity with its 92 x 92 x 35mm HEX size, ideal for small form factor cases.
Retention Ring Kits
Both standard and premium retention ring kits are available.
The standard kits supports Intel LGA1200/115X, LGA20XX (square) and LGA20XX (narrow) as well as AMD TR4.
The premium kit provides higher quality finish and is easier to install and supports Intel LGA1200/115X and LGA20XX (square) as well as AMD AM4.