Back To School – Stay Cool: 2021 AIO Cooler Buyers Club
The world may be heating up, but we're Asetek! We're all about keeping our cool both literally and figuratively. The best way to do that is to keep your rig nice and chill. For going back to school this year, whether you're off to high school, college, or continuing education, we've got you covered.
Asetek 645LT SFF AIO CPU Liquid Cooler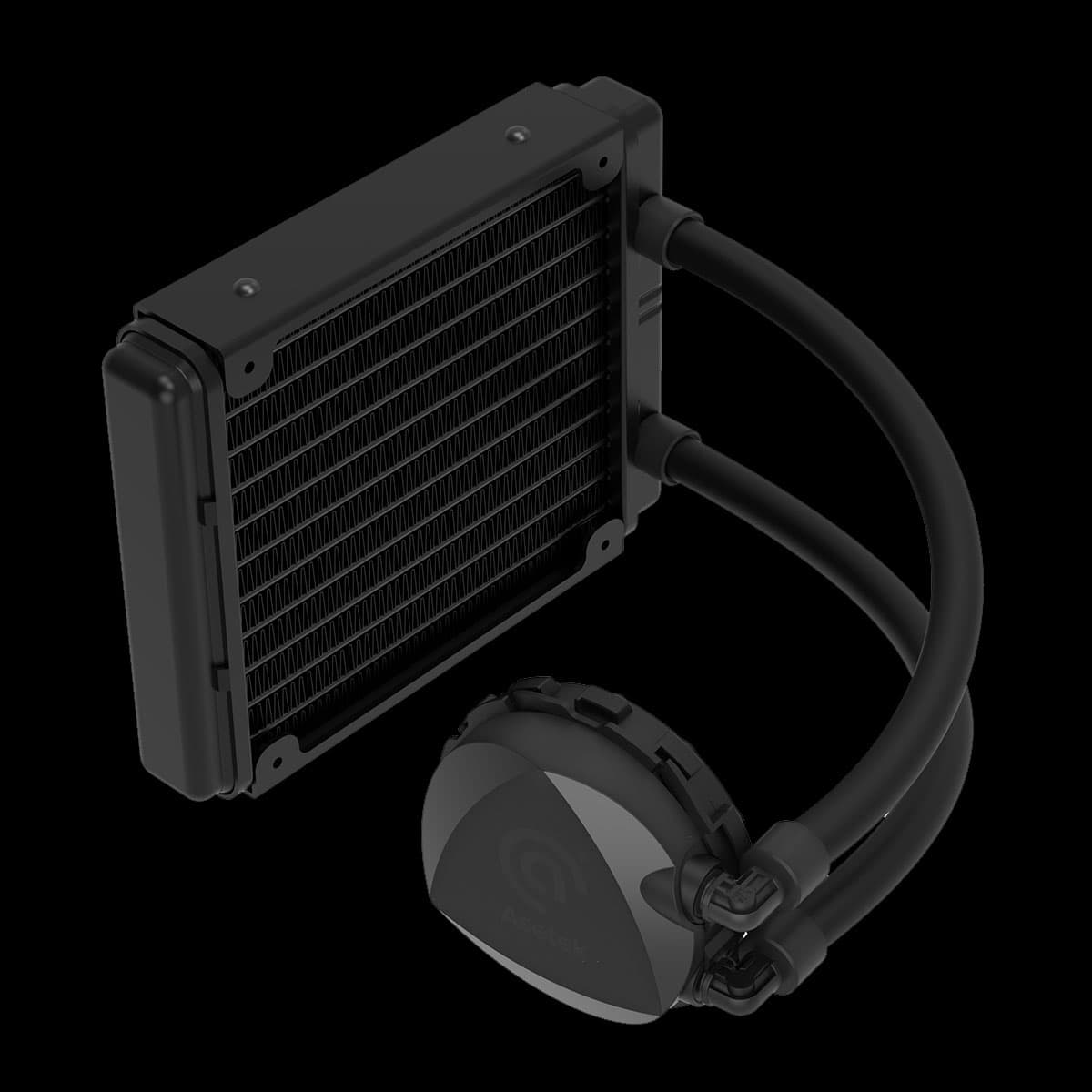 College dorms are notorious for their cramped living spaces. Aiming to keep a noteworthy rig that's lightweight and powerful means cutting corners somewhere. With a small form factor system (SFF), heat buildup is a major headache.
Not with the 645LT SFF AIO. Designed specifically for the SFF community, this liquid cooler uses the Asetek Gen6 pump that hits 2800RPM. The 92mm radiator is small enough to fit within some of the most constrained PC cases. The 90-degree tube connectors honestly help keep the overall footprint down to support smaller these tiny case environments. This was a true labor of love to show our passion for for the community and SFF builds as whole.
Fractal Design Celsius+

For a solution with elegant looks and impressive liquid cooling prowess, the Fractal Design's Celsius+ is a beauty. Whether you go with the dark-as-night Dynamic models (240mm, 280mm, or 360mm options), or with the full ARGB-lit fans of the Prisma (pictured above), your CPU will have best-in-class cooling. Fractal employs a connector hub directly on the radiator that streamlines the look even further to create a Spartan appearance in your case without the veritable rat's nest of wires found on other solutions.
There's no better way to attain dorm supremacy than color coordinating the Celsius+ Prisma ARGB with, well, just about everything else. Fractal Design supports nearly all available ARGB programmable options. Make it change color along with the rest of the dorm, and sit back and enjoy.
Phanteks Glacier One 240T30 AIO

The Phanteks Glacier One 240 T30 is the stuff of mid-size dreams. Meaning if you have a mid-size rig that could benefit from more aggressive cooling, yet it's too small for a full 360mm radiator setup, your prayers have been answered. No need to upgrade the whole case to bring that CPU to liquid-cooling perfection.
With the upgraded T30 fans and Gen7 Asetek pump technology, this 240mm AIO is as powerful as your typical 360mm cooler solution. The premium quality fans are made of a glass fiber reinforced liquid polymer, making them lighter and sturdier, and producing less noise and better airflow. You even get a physical fan speed switch to manually increase RPMs. That's phenomenal cooling power, in a (relatively) itty-bitty radiator space.
ASUS ROG Ryujin II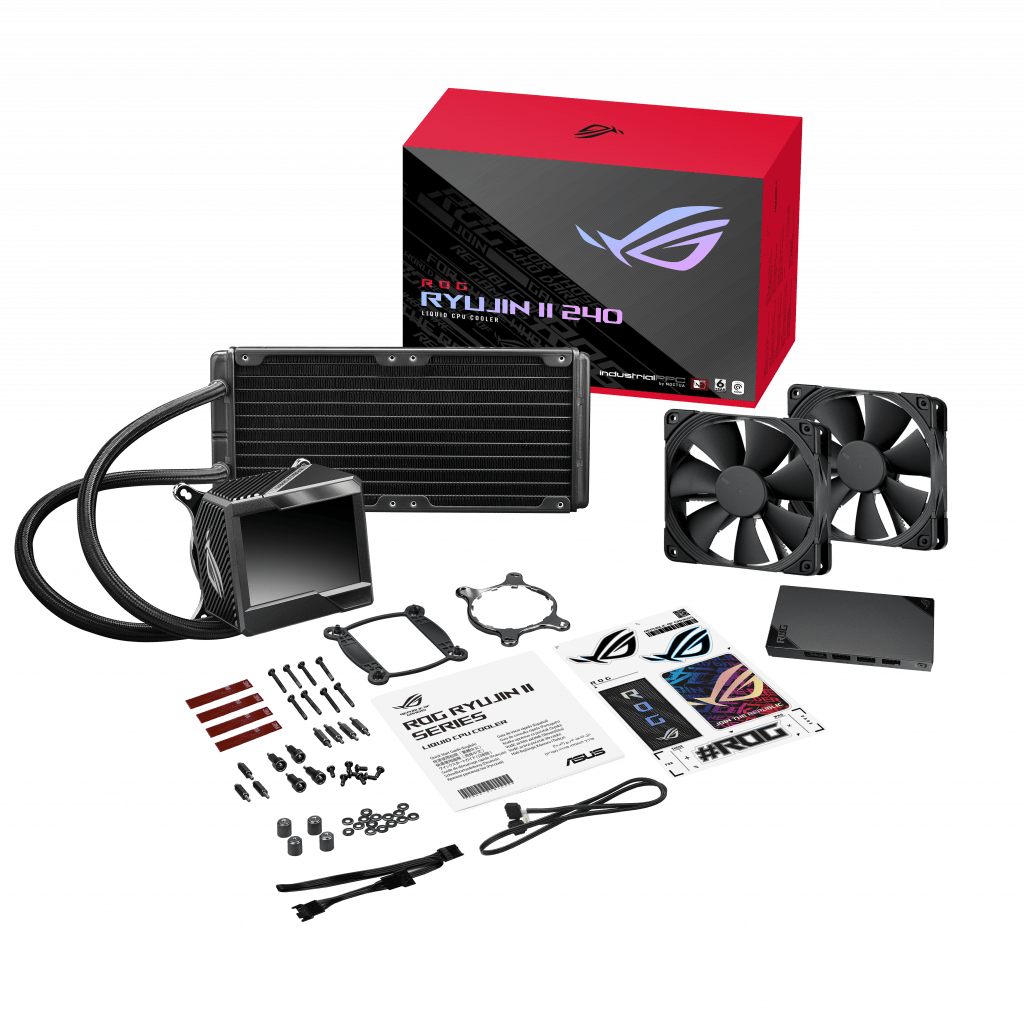 Want optimal liquid cooling, married with a rich list of highly sought-after features? The ASUS ROG Ryujin II ups the ante with a dedicated ARGB controller and a 3.5″ OLED display. You know, for playing Doom on the OLED while running Cyberpunk 2077 on your 27″ widescreen. We're joking of course. But the screen is great for monitoring systems vitals that can be reviewed at a glance. It also supports custom images and .gifs for deeper personalization.
The ROG Ryujin II is one of the most requested AIO releases to date. So if you're off to college, feel free to request the Ryujin II as your going away present.
Alienware Aurora R12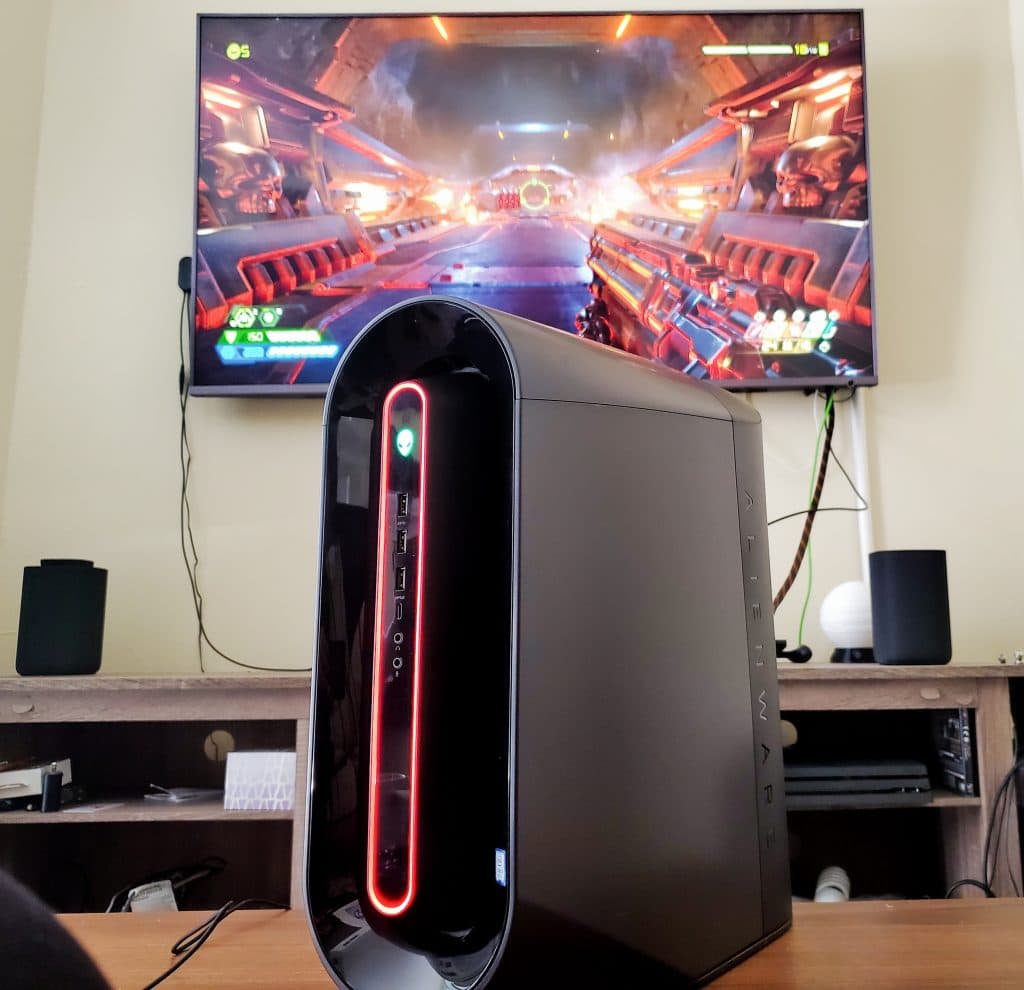 If you're looking to skip the line and go straight to a pre-built PC, look no further than Alienware. Their desktops are powerful, visually stunning, and keep cool under tough conditions. We've enjoyed several in the office, including the Aurora R9 and Ryzen Edition. Plus the R11 and R12 have been featured in a couple of our many giveaways.
Both are badass systems.
The current Aurora R12 includes all of the modern bells and whistles: Intel Rocket Lake CPUs, NVIDIA's Ampere GPUs (or an AMD Radeon 6800XT), up to 128GB of DDR4 RAM, and of course, the latest Asetek liquid cooling built right into the box. You can pre-build a system to any standard desirable, and that's starting at a surprisingly modest $1929.99. Keep pumping up the hardware and you'll see the price skyrocket accordingly.
But hey, if you want to get a new GPU before school starts and don't want to spend hours, days, or weeks hunting for one, there's no easier way than a pre-built rig.