Check Out Our Unboxing of the ASUS ROG Strix II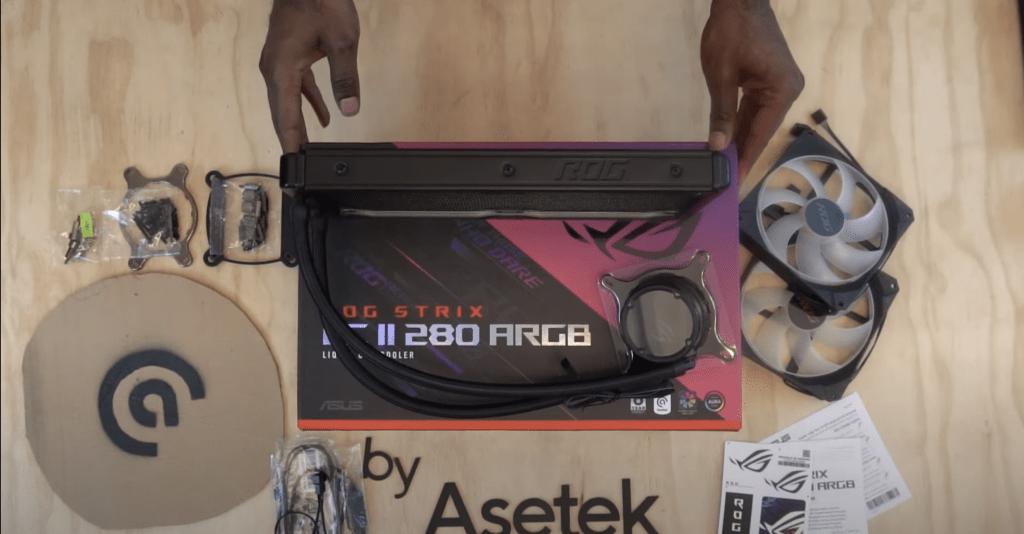 Tech Evangelist and Chieftain of CoolNation Shawn Sanders hit YouTube this morning to open up a very fresh unboxing. As we revealed a few weeks ago, ASUS has released the ROG STRIX II LC, an all-new CPU built with Asetek cooling tech. And this model is hot.
Shawn has the 280mm ARGB model, which sports 2 140mm fans instead of the traditional 120mm fans, producing a better air current with less hardware. It's one of four models: 120mm, 240mm, 280mm, and 360mm. There's plenty of options for this brand new CPU AIO liquid cooler.
Along with the Ryujin II, the Strix II uses the 7th gen Asetek pump. Combined with the ROG axial tech radiator fans, they provide optimized airflow and static pressure. Check out Shawn's quick unboxing vid to see not just what's in the box. But to get a sense for the quality of this hardware. It's worth throwing in your rig.