EVGA Releases GeForce RTX 3090 Ti FTW3 ULTRA HYBRID GAMING with Asetek Liquid Cooling
Seeking the absolute top-of-the-line in gaming performance? Today it's here: EVGA, in collaboration with Asetek, has released the GeForce RTX 3090 Ti FTW3 ULTRA HYBRID GAMING.
Aside from the most powerful consumer GPU available today, the 3090 Ti, liquid cooling boosts performance through the roof. We've already seen how the 3000-series of RTX cards can overclock like crazy; liquid cooling, with Asetek's 7th generation AIO technology provides 27% and 18% thermal improvement to the GPU and memory, respectively. That's compared to EVGA's own 3090 Ti FTW3 Ultra with air cooling.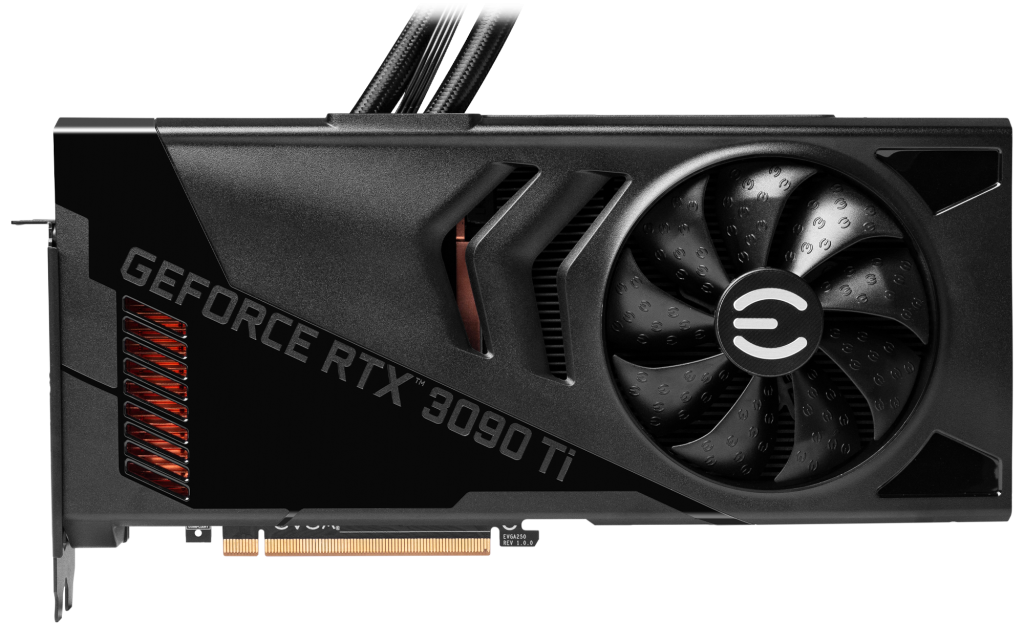 The FTW3 Ultra Hybrid is also EVGA's first GPU to come with eLeash. eLeash is the company's patent-pending hook system to keep your video card in place. With how giant the typical card is (let alone high-performance ones), more support is awesome! That eLeash connects to the diecast backplate with heatpipes. In theory, this will improve cooling too by maintaining even positioning on the unit. The Asetek-powered liquid cooling solution does the bulk of the heavy lifting when it comes to managing that 480W TDP.
With a 360mm radiator, even 8K gaming is on the board. The FTW3 Ultra Hybrid uses 3 8-pin connectors for a staggering TPD of 450W normal/480W max. You'll need at least an 850W PSU to run this bad boy safely. To keep power management painless EVGA also makes the Powerlink 41s, with 4 8-pin slots. Oh, and it's ARGB too, of course.
Pick up your RTX 3090 Ti FTW3 Ultra Hybrid Gaming GPU today, for just $2199.99. Asetek works hard to produce best-in-class liquid cooling systems, and we couldn't be more proud of our partner EVGA.