Win a PC Gaming Starter Bundle From Asetek and XPG, Courtesy of Kitguru
There are contests, and then there are our contests. Asetek's partners always give away awesome goodies, and with XPG that's equally true. Over the next month contest entrants will have the opportunity to win the following awesome prizes:
XPG Levante 360mm AIO Liquid Cooler
XPG Primer Gaming Mouse
XPG Summoner Keyboard
XPG Battleground Prime Mousepad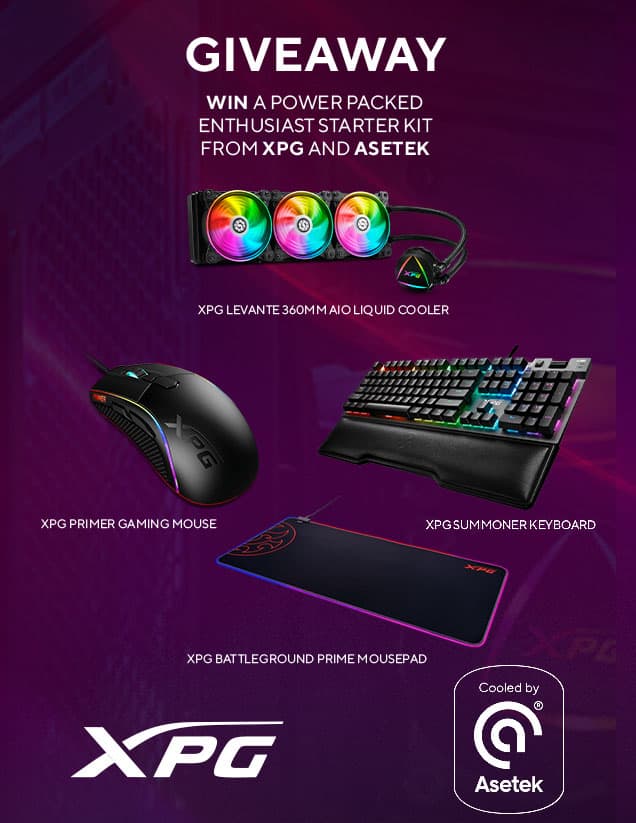 There are nine ways to enter the contest, so don't miss out on the chance for every single one. That'll give you the best shot at upgrading nearly your entire interface stack for gaming to some top-knotch hardware. Plus, of course, giving the liquid cooling your CPU deserves with the top-of-the-line Levante 360mm AIO.
We loved the Levante 240mm AIO in our custom build, and showed off the Levante 360mm ARGB AIO off during our unboxing video. And who can forget that it's on our list of the Best AMD Ryzen 5000 Liquid Coolers.
A big thanks to KitGuru for getting this contest underway, and good luck!