New 20th Anniversary Edition Talon – versatile mid-size high-end desktops
Talon takes aim at winning over the Mac-using creator crowd with top-end components, careful thermal management and high-end metal exterior. It's also targeted at Falcon's game-playing clientele with options for glass sides, custom paintwork, and embracing the gaming trend Falcon has mostly resisted: RGB LED lighting.
The 20th Anniversary Edition Talon design now becomes Falcon's highest-end product to date. It features:
4mm thick sand-blasted aluminum exterior panels.
A custom Asetek fully-sealed liquid CPU cooling system with a massive 280mm radiator.
Wiring usually only seen at tradeshows: individually sleeved cables by CableMod, standard.
Tinted glass or solid aluminum side doors with magnetic closures for easy access to the inside.
An infinite variety of exterior looks with Falcon's custom paintwork and digital printing options.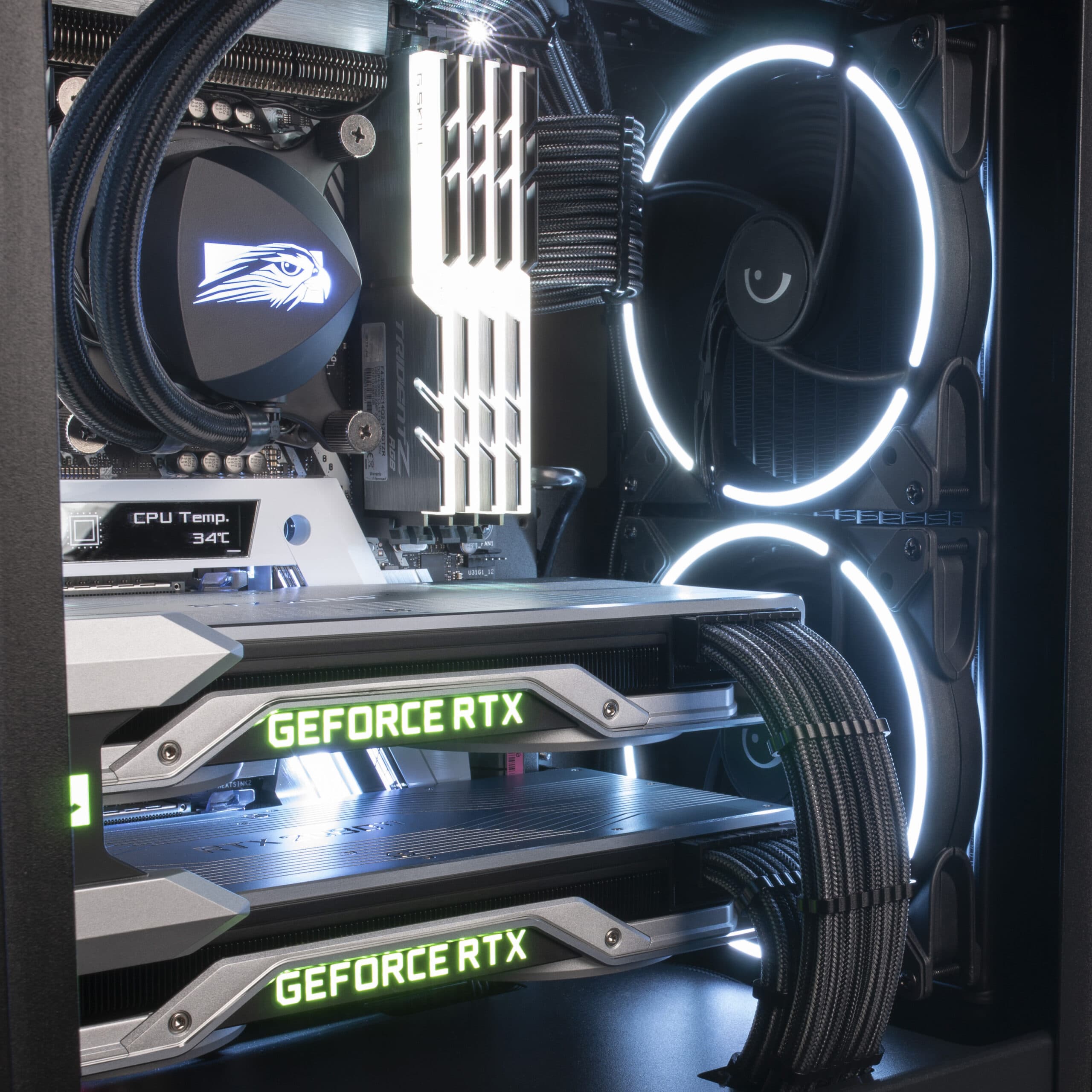 FragBox Small Form Factor PC
Falcon Northwest's SFF PC brings users the power of a full size/tower system in the size of a shoebox. Fragbox desktops offer users a second PCI slot for wireless VR, audio or video capture-card and includes an integrated handle for easy transport. Plus Asetek 650LS liquid cooling is standard with each build.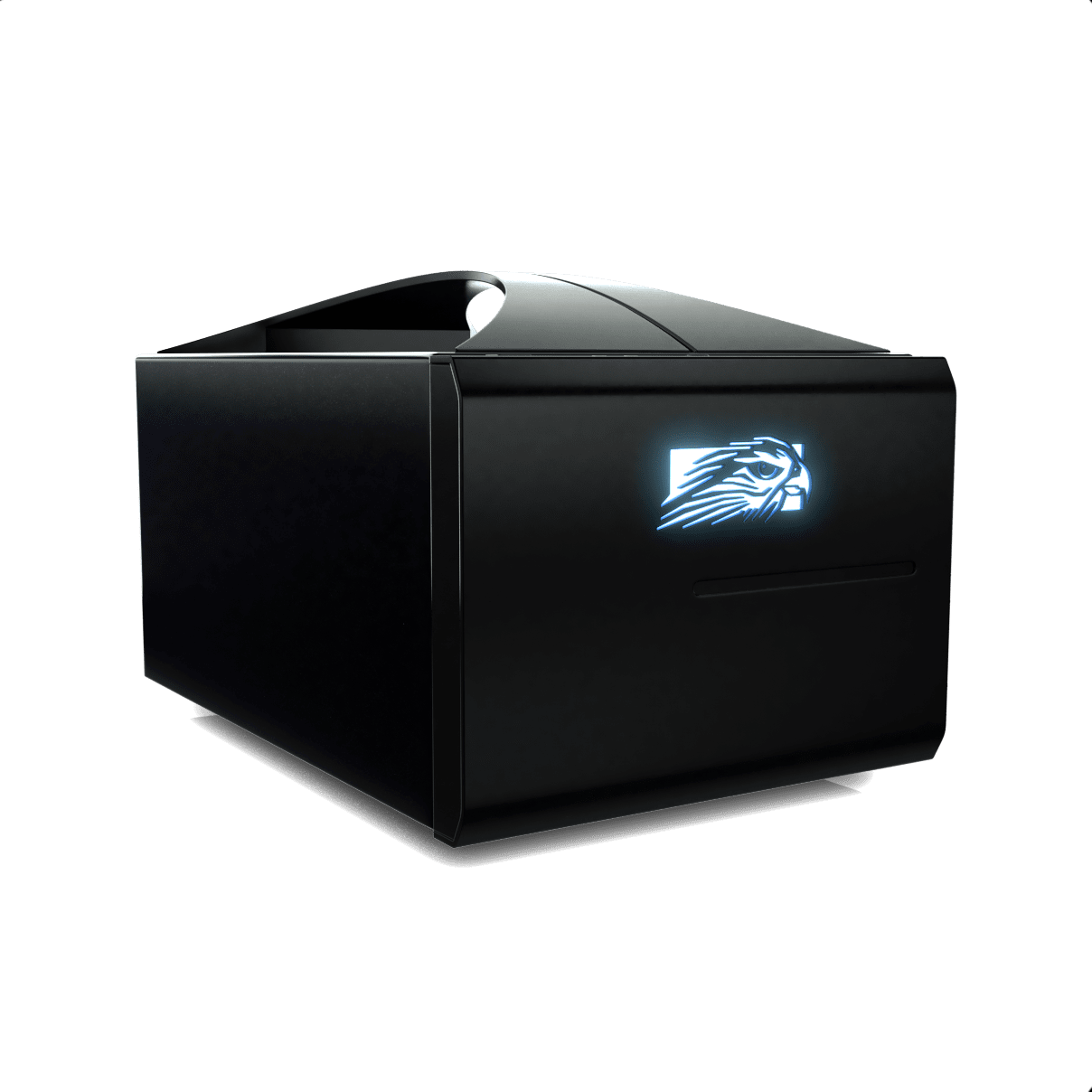 Tiki Micro Desktop – the future of enthusiasts' PCs
The Tiki is small, beautiful and quiet. It houses the fastest components made so Asetek-based CPU liquid cooling is the standard solution to keep processor temperatures in check and maintain smooth operation.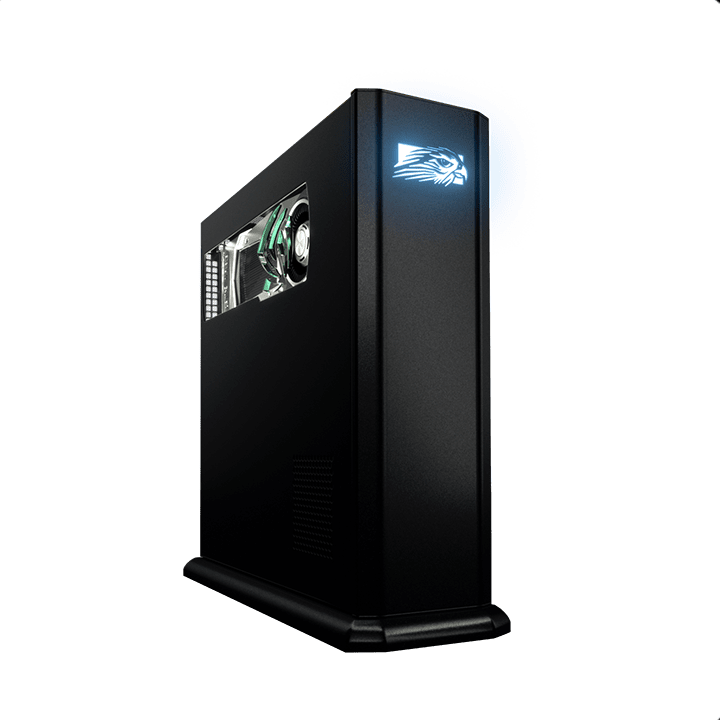 How to Buy
Contact Falcon Northwest for information on how to purchase.