G-Master Hydro Series
By cooling the CPU and video card, the two major heat sources in the PC, using two independent water-cooled cooling units, Sycom is enabling cooling 10 to 15 degree C lower than the standard air-cooled cooler at peak times. Since the number of rotations of the fan is suppressed accordingly, the system operation noise is quiet even under heavy load as well as being cool.
With carefully selected parts, including Asetek AIO coolers, Sycom has achieved outstanding performance and quietness.
NVIDIA GeForce RTX 3080 (10GB) with Hybrid GFX 240 LCS
The hybrid water cooling unit Hybrid GFX 240 LCS, with Asetek liquid cooling technology, is built into Sycom's NVIDIA GeForce RTX 3080 (10GB) video card.
Copper cold plate with excellent heat conduction efficiency
Maintenance-free AIO with integrated pump, reservoir and radiator
Premium high-performance Noctua 12cm fans to cool the radiator
Fan flow acceleration channel mechanism ensures sufficient airflow while maintaining quietness at 12.1 dBA min
Video card dropout prevention stay for safe transport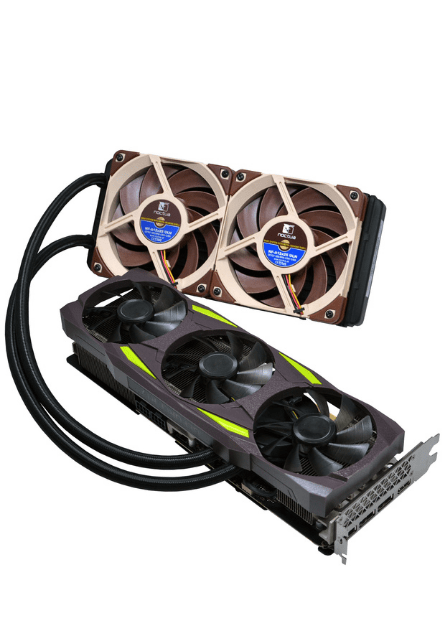 CPU Cooler
The CPU cooler solution from Sycom includes the Asetek 650LS water cooler as standard equipment, incorporating Asetek's latest generation of liquid cooling technology.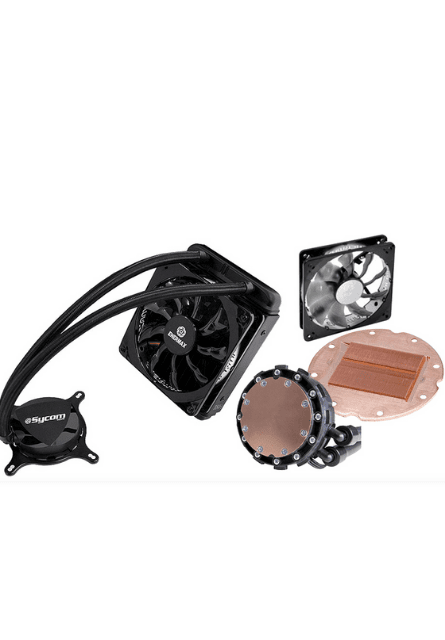 How to Buy
Contact Sycom for information on how to purchase.