Asetek's LCLC Cools Intel's New Core i5 Processor Family
Novel Liquid Cooler Mounting Solution Supports All Popular Intel Motherboards – Providing OEMs Manufacturing Flexibility While Simplifying Inventory Management
Asetek, the industry leading supplier of liquid cooling systems for computers, announced today availability of its LCLC Liquid Cooling system for Intel's new Core i5 processor family. Support for the new Intel Core i5 CPUs and their LGA1156 socket motherboards by Asetek's popular Liquid Cooling Systems is enabled with a new universal mounting system. This novel mounting mechanism provides a single solution for cooling Core i5 processors, and all other popular Intel processors utilizing LGA 775 and LGA 1366 sockets. Manufacturing flexibility is enhanced and inventory control is simplified by this single liquid cooling solution for all Intel desktop processors. Now, any Intel desktop motherboard can support liquid cooling using the same configurable mounting ring, enabling OEMs to provide liquid cooling's benefits of quiet computing and higher performance across a wider range of systems without increasing inventory costs.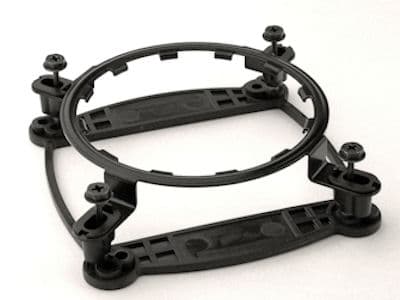 "Asetek's robust liquid cooling can now easily be configured for any Intel desktop motherboard. A single mounting ring enables flexible manufacturing in both high and low volume PC manufacturing settings," said Gary Baum, Asetek's SVP of Marketing. "The new retention ring helps our OEM customers reduce inventory costs by providing a single solution to support Intel's entire mix of socket types."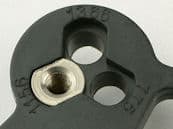 The solution consists of a single Intel mounting ring and back plate. The universal mounting ring supports variable position screw inserts to fit specific socket requirements. OEMs can easily reconfigure part of their inventory to support a new mix of Intel processor demand. OEM customers building systems with a high mix of processors may order ring kits and configure them on the fly for the type of system being built.

About Asetek
Asetek is the world leading system thermal and acoustic management solution provider to OEMs servicing the gaming, workstation and performance PC markets. The company's liquid thermal management system delivers superior thermal and acoustic performance in a factory sealed unit that sets new standards for reliability and suitability for large volume production. Leading OEMs use Asetek's liquid cooling products in systems where end users demand exceptional performance, low noise and maximum reliability. Asetek's strong brand name products are often the favorite choice of enthusiast grade system builders having obtained more than 200 international press awards in the past decade.
Founded in 2000, Asetek has offices in San Jose, California, Denmark and Asia. For more information, please visit http://www.asetek.com/.
Contact:
Steve Branton
Asetek, Inc.
+1-408-823-4486
steve.branton@asetek.com