Alienware Auroa R10 Ryzen Edition System Giveaway with UFD Tech
Asetek's hot…hot giveaways are back. We're kicking off the new year with something special. The Alienware Aurora R10 Ryzen Edition with a smoking R7 5800X 8-core processor. This game system is a marvel when comes to demanding system requirements in games, editing media in Adobe Premiere or  SONY Vegas, and multitasking jobs like streaming your content while simultaneously going hard in your favorite game titles. This is highly CPU-intensive and most content creators opt to divide the load across two PCs – one for gaming and the other for streaming everything to their social platform. The Aurora R10 gets it all done in a single Alien-inspired box.
AMD Ryzen 7 5800X 8-Core Processor
Asetek Closed Loop Liquid-Cooling System (CPU)
32GB Of Kingston HyperX RAM 3200MHz
1TB NVMe SSD, 1TB HDD
2TB 7200RPM SATA
AMD Radeon 6800XT Graphics Card
Dell Wireless 1810 Network Card + Bluetooth 5.0
You don't have to be a DIY PC building expert to reap the benefits of top-end liquid cooling. Asetek system integration partners like Alienware offer pre-built gaming perfection to occupy the long lockdown hours. If you're looking for Asetek's quality engineering and reliable performance baked-in for your next rig, then the Alienware Aurora Ryzen Edition R7 5800X gaming PC, configured with Asetek-powered liquid cooling, is a top pick for extreme high-end gaming.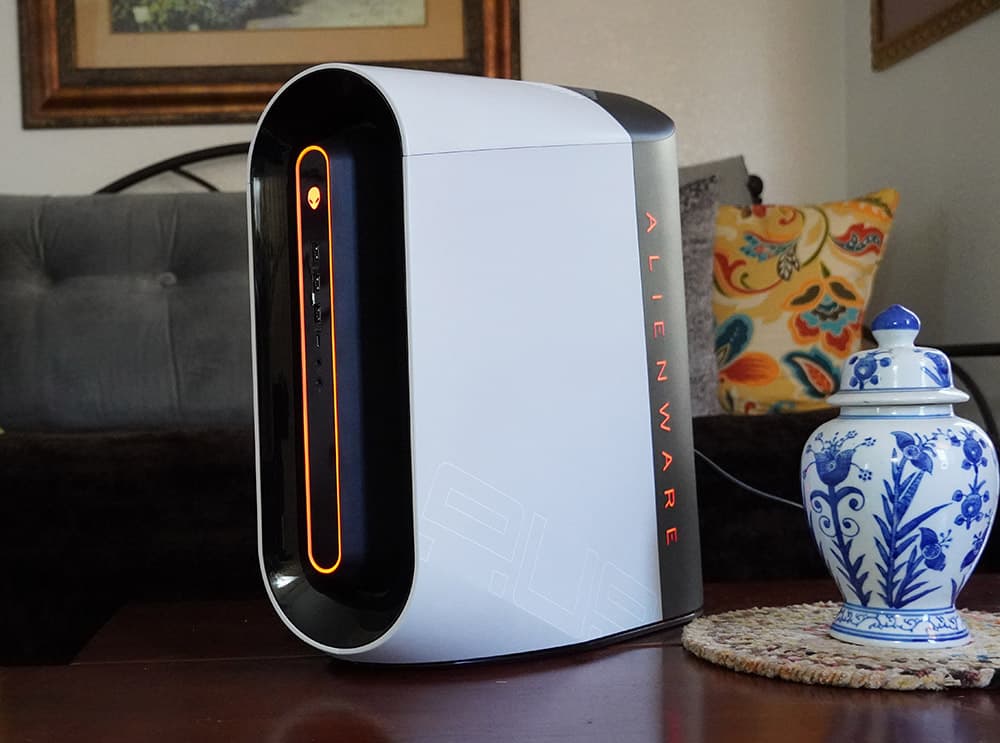 The drawing will take place on Friday the 17th at 12:00pm eastern during the UFD Tech livestream on Twitch and YouTube. You can earn points to redeem for a ticket while watching. Brett