Asetek Community Pump Cap Design Challenge – Vote NOW!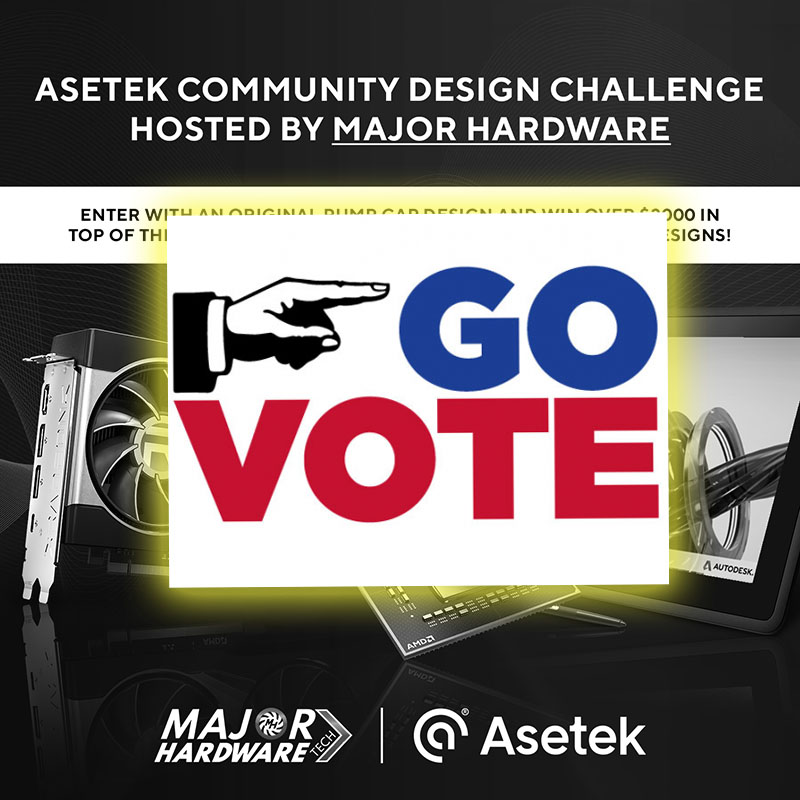 UPDATE Aug 4, 2022
Community voting has begun for the Asetek Community Pump Cap Challenge! Which of our 3 finalists will take it? CAST YOUR VOTE WITH A thumbs up ONLY on our discord channel here: https://discord.gg/apwAG2D7ud
UPDATE June 6, 2022
Thank you for your submissions
The submission window is now CLOSED! Thank you to the community for all your submissions! We have some amazing works of art from which to choose. We also have a few surprises left up our sleeves. 🙂
Community Voting
Now, we will parse through the submissions and begin the Community Voting process in July, Stay tuned!
Submission Stage – Now CLOSED!
Asetek is creating a special halo promotional cooler and we want your help with the visual design. Asetek Engineering teams are milking every hour for all their worth to make sure the performance is off the charts. Now we need a visual ID to match, and we know just where to look for our inspiration.

We need your help, Community!

Ever looked at a product design and thought, you could do better? Step up and show us what you've got by designing a completely original pump cap for Asetek. Make it look like a sleek racecar, an ominous spaceship from beyond, or even your Mom! Let your imagination run wild. Here's your chance to directly influence the visual look and appeal of an official retail product.

Objective

If you're familiar with our 645LT small form factor AIO cooler, then you know Asetek is focused on empowering the community. This contest will allow us to do just that and also engage, and collaborate with the creative Asetek community. Our collective objective is to create a truly unique and compelling pump cap inspired by your designs. This will be used to adorn a highly performance-driven Asetek liquid cooler.
Contest Theme

Elegance. Innovation. Passion. Precision. NO RGB! NO LCD!

Rules

Entries should be of an all-in-one cooler "pump cap".
Entries will be accepted in 3D file format and hand sketches or drawings.
Entries should not feature or depict any RGB. Use the Contest Themes for reference.
Entries should be tasteful, respectful, and bereft of any profanity, racism, sexism, homophobia, and/or any imagery that depicts or suggests any of the above.
All entries are to be submitted after the contest begins
Send all entries to

[email protected]

Prizes

AMD Ryzen 5800X3D CPU
AMD Radeon 6000 Series GPU
1-yr subscription to Autodesk FUSION 360
Wacom Cintiq 16 Graphics Drawing Tablet
New Asetek AIO CPU cooler featuring your pump cap

Timeline

1-2month submission window
1wk-to-10 day internal review
Community poll duration – 1-2wks
Winner announced within 3days of the poll concluding

Contact

Please send all submissions to [email protected].

Good luck, everyone!