Asetek at Computex Taipei 2023 – ROG Waterblock, Lian Li AIO, Teamgroup AIO
Computex is here! The return of the biggest tech shows on earth is a marvelous sign that we've finally closed the casket on the world-shaking Covid pandemic and we at Asetek couldn't be more thrilled. Computex Taipei 2023 kicks off this week and rages from May 30th to June 2nd where the most revered names in the tech space will strut their stuff and flaunt their latest warez. Asetek is ready and has armed our liquid cooling partners with innovations that will turn heads and leave the industry talking long after the convention dust settles.
Gamers and PC enthusiasts, all we can say is "Get Ready!" Several of our partners are showcasing Asetek-based CPU Coolers at Computex Taipei, including brand new partner Lian Li who we are very excited to see join the Asetek camp. In addition, longtime partner ASUS ROG is demonstrating its Asetek-powered waterblock prototype that enables full custom loop PC liquid cooling in a stylish form factor that is sure to resonate heavily with the ROG community and beyond.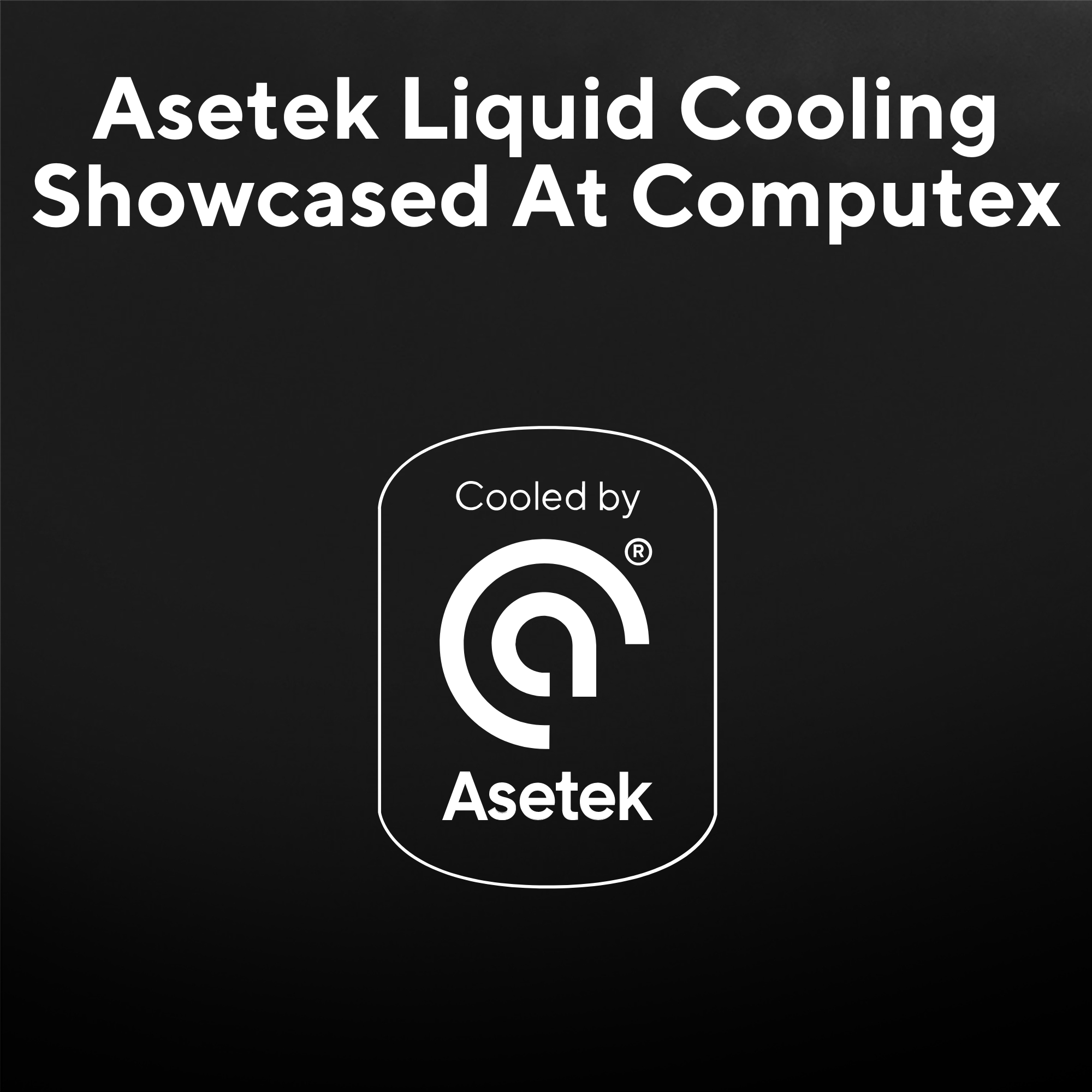 Asetek Gen8, our most advanced technology to date, has taken up residence in extreme performance AIOs from ASUS ROG (RYUO III & RYUJIN III), new OEM Partner Lian Li (Galahad II LCD), and Phanteks (Glacier One v.2). These are all highly respected brands amongst PC enthusiasts. OEM Partner TEAMGROUP, a recognized leader in memory storage products, is featuring its premium AIO based on Asetek's 7th Generation technology.
ASUS ROG – Booth #M0810: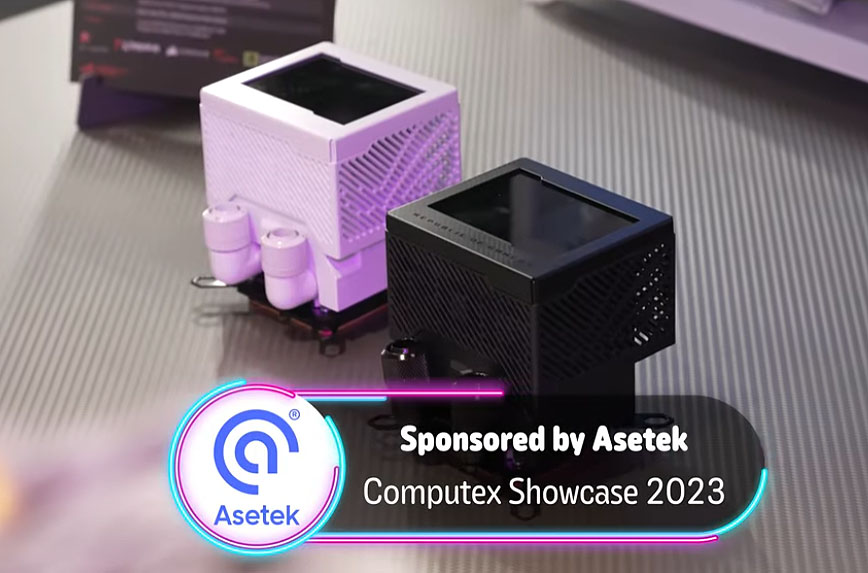 Check out the ROG RYUJIN III series of AIOs. These fan-favorite CPU coolers combine the
extreme performance and reliability of Asetek's very latest technology with next-gen
customization and aesthetics.
ROG RYUJIN III series and ROG waterblock both support custom
animated GIFs that can be added via Armoury Crate, instant hardware monitoring, or the
display of data collected by a bundled copy of AIDA64. Make sure to see the ROG waterblock prototype for a premiere example of custom-loop PC cooling that incorporates Asetek's innovative cold plate technology.
Lian Li – Booth #J1117: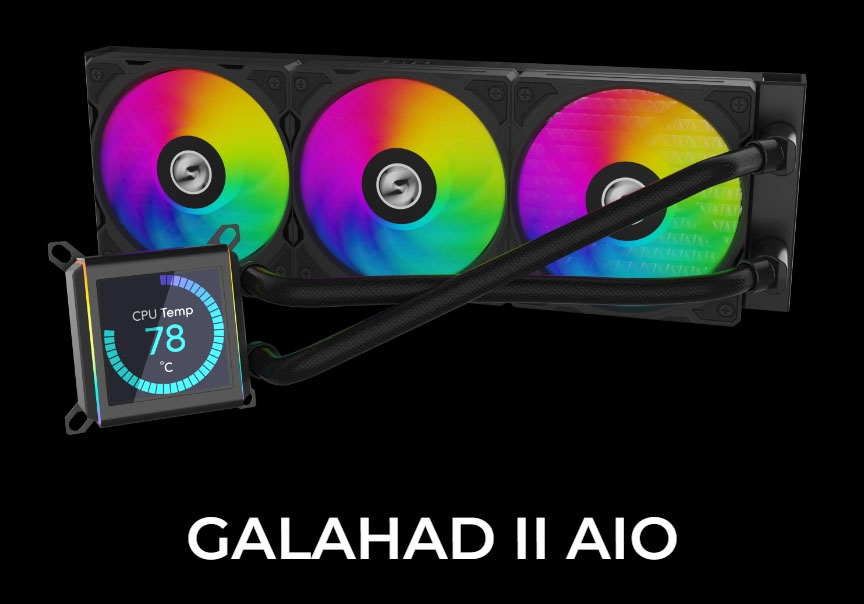 See Lian Li's Galahad II LCD CPU coolers, powered by Asetek's Gen8 liquid cooling technology. These AIOs enable extreme overclocking and near-silent operation with an LCD panel that can be controlled with L-Connect 3 to monitor temperature.
While in the booth be sure to try out the sim rig featuring an Asetek SimSports® Forte® Formula Wheel, an Invicta™ Wheelbase, and an Invicta™ Pedal Set, to experience the feel of driving a real racecar.
TEAMGROUP – Booth #I0118: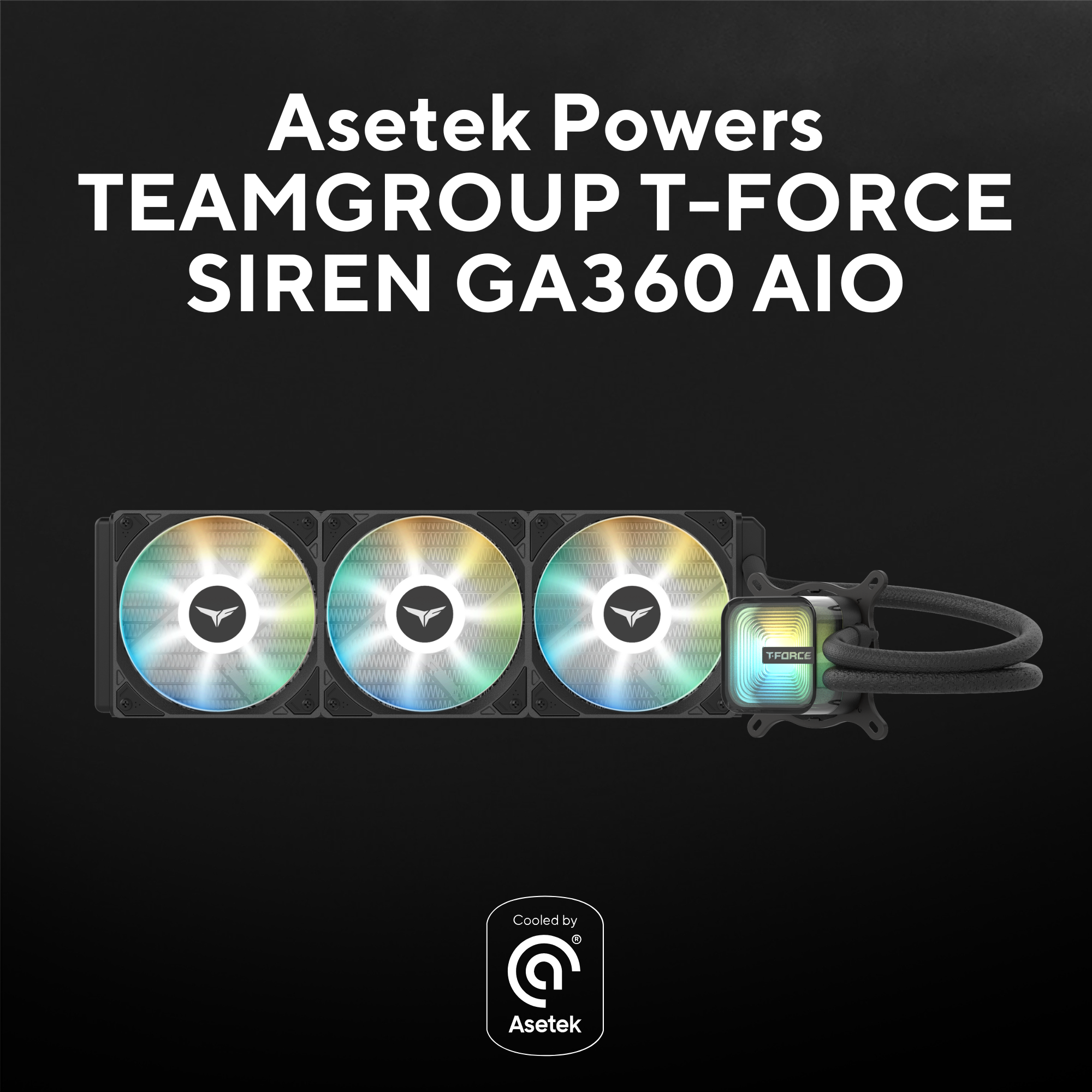 While on the show floor, be sure to see TEAMGROUP's highest-performing CPU cooler to
date. The T-FORCE SIREN GA360 AIO features a crystal-clear infinity mirror design, multi-layer RGB lighting, and the performance, silent operation, and reliability of Asetek's 7th Generation
technology.