ASUS ROG RYUO III Ushers In New Age Of Asetek Powered AIOs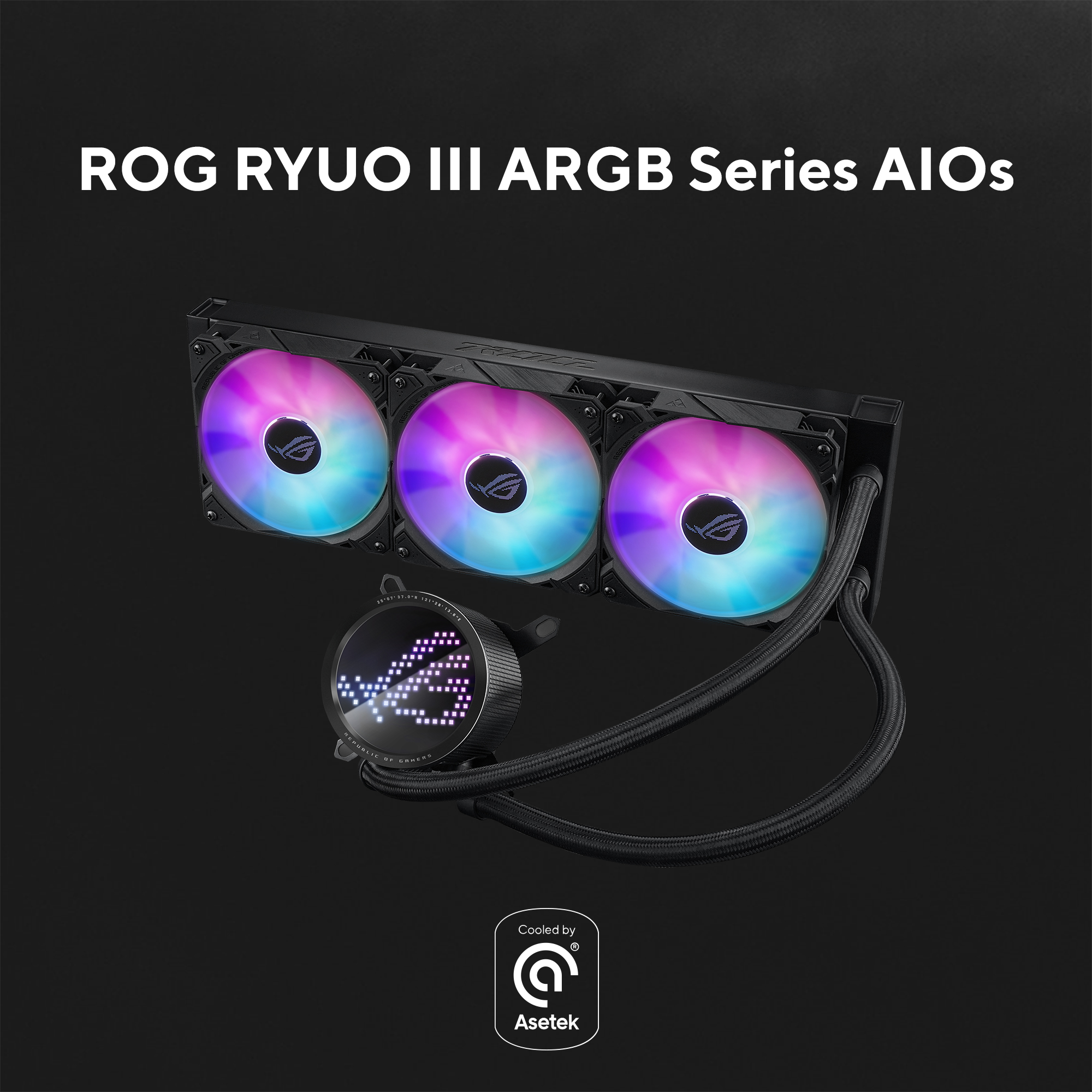 Our latest pump technology is all about multi-generational gains and the ASUS ROG RYUO III CPU coolers are the first to adopt this bold new step in PC cooling.
We're packing in as much performance and improved reliability into this next round of partner AIO liquid coolers as we can, and it couldn't come soon enough. PC enthusiasts know, that things are really heating up on the CPU package! Current 12th Gen, upcoming 13th Gen Intel processors, and inbound AM5 7000 series CPUs from AMD (late Q3 launch) all feature higher TDP. That increased heat load presents a challenge for conventional cooling under intense gaming, rendering, and streaming conditions.
At Asetek we imbue each new pump generation with increased performance to better combat that ever-increasing TDP. That performance gain usually lands at about a 1C improvement in cooling performance over the previous gen. Welcome to the game-changer, PC builders. Our latest pump technology packs multiple generations' worth of performance uplift. Enthusiasts can see as much as 2c per 100W.
By focusing on how the individual components that constitute an all-in-one liquid cooler interact with each other and how collectively they affect performance, Asetek is introducing:  
A new performance-engineered pump featuring a 3-phase motor for higher flow and quieter operation

Larger diameter rubber tubes, larger HEX tubes and tanks as well as wider and smother flow paths in the pump to reduce flow impedance

A newly designed square cold plate optimized for the latest AMD and Intel processors

Optimized HEX designs that increase overall surface area and, at the same time, reduce airflow impedance

Optional Autonomous Speed Control that allows the pump to auto-adjust its speed based on liquid temperature thereby enabling the pump to balance thermal and acoustic performance

Under-the-hood system enhancements resulting in even quieter operation versus previous generations
Asetek is proud to have ASUS ROG RYUO III CPU lead the charge with our most advanced liquid cooling technology to date. The company recently announced at Gamescom, that new ASUS ROG RYUO III CPU coolers are 100% AM5 ready. All the coolers will sport a 32% increase in the cold plate surface area. PC DIYers will also appreciate the new square-shaped design, which is often requested by the community. The ASUS RYUO III ships with a 40% wider tube diameter which helps to decrease impedance and pairs perfectly with the increased amount of liquid and higher liquid flow.