How to Disable Startup and Background Apps
We're checking off items from our list of PC performance tips. The list was homegrown from suggestions made by you, the Asetek community. These are 5 key tips for "How to improve PC performance in under 1-hour" This is a simple yet powerful tool to help your PC boot quicker, run smoother, and enable an enhanced experience in your favorite games and applications.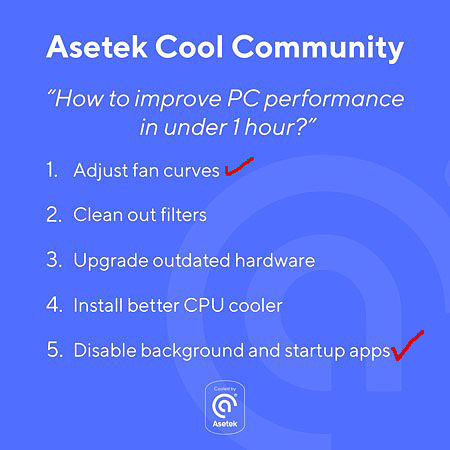 We tackled the first item on our list and made short work of Adjusting Fan Curves…  Now I want to skip down the list to another performance tip that can be done, again, right from the desktop. No tools or fancy PC building skills are needed! And no purchases are necessary! Today we're showing you how to enable and disable Startup Applications for lightning-fast boot times. This can also give you an overall more responsive system where system resources are taxed when needed and not before. Essentially, too many or unneeded startup applications can significantly slow down your PC.
Operating systems and software for essential hardware and/or peripherals can often add themselves or components of themselves to your computer's list of startup items. This can be a big help to have some programs launch as you start Windows. For instance, NZXT Cam becomes a startup application once you install it. This works for me because I enjoy the active system monitoring that the software provides to my NZXT Z63 AIO CPU liquid cooler. However, each application taps your system's limited supply of system resources, which can include memory, CPU, GPU disk space, network, GPU, etc… The load from some applications can hamper performance in others when running simultaneously. So, we encourage everyone to use this tip to at least take a peek at your startup apps and make your own assessments based on your use cases.
Accessing Startup Applications
There are a couple of ways to get this done. You can search your system for "Startup Apps" or you can call up the "Task Manager". Let's begin with the system search options.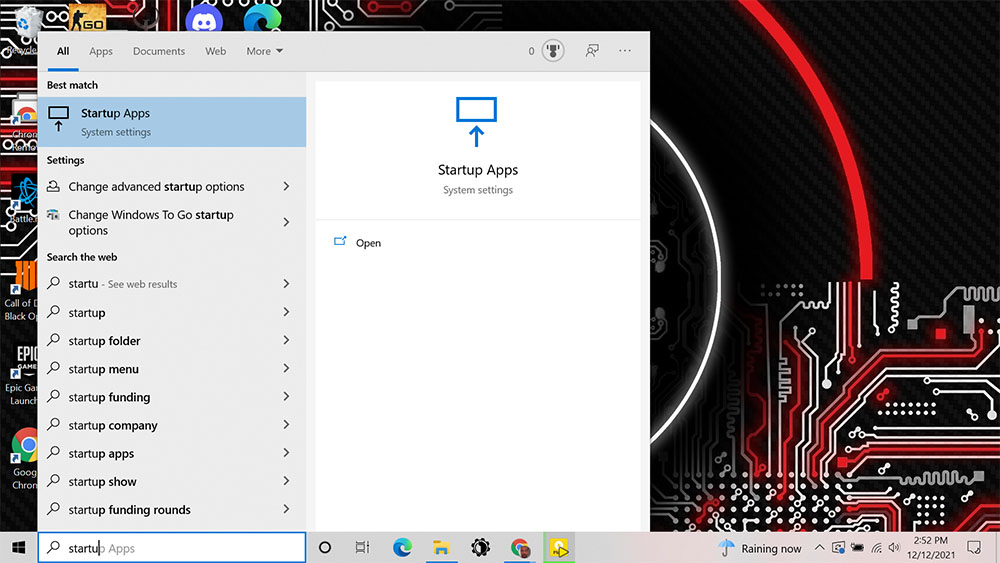 Press the Windows Key + the "S" key to bring up the system search field. Or simply press the Windows Key and click the magnifying glass symbol to open the system search field. Type "Startup Apps" and click the Startup Apps button that appears.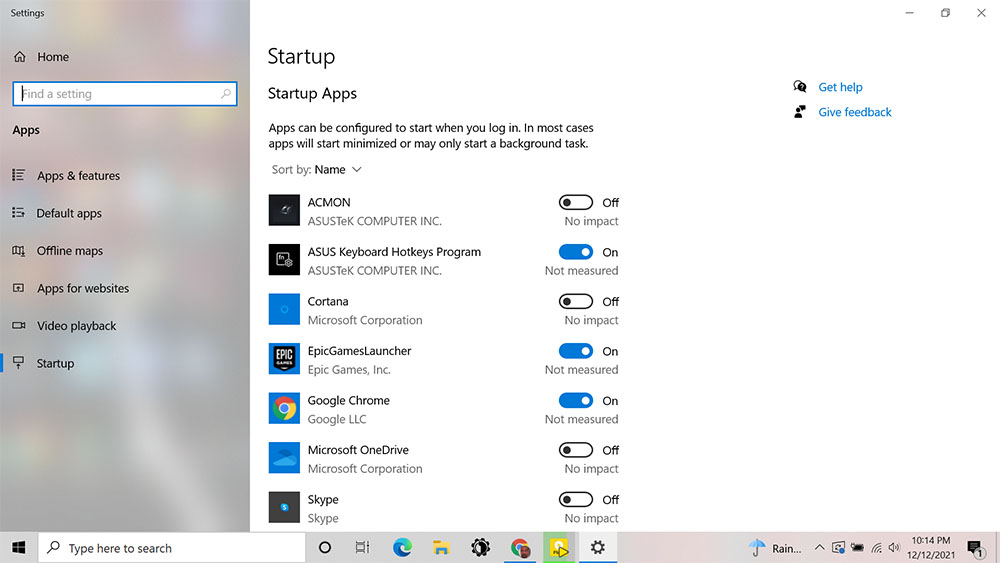 Your "Start-up" window will appear with applications arranged based on their system resource usage. This way you can choose which to enable or disable based on how they impact or tax your system's CPU or memory usage.
Accessing Startup + Background Applications
You can access a similar Startup Apps utility within the Task Manager. Bring this up on the desktop by pressing the ctrl-alt-Delete keys simultaneously.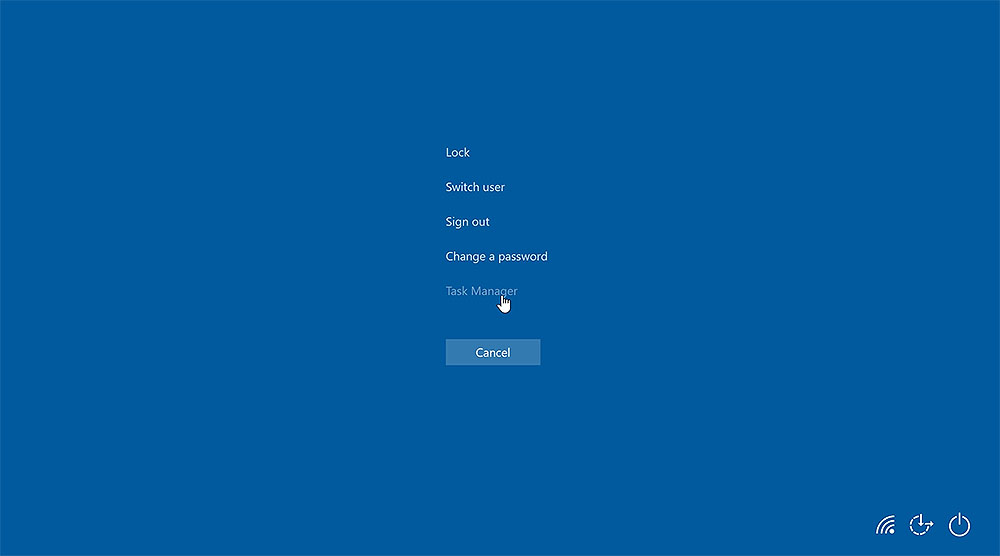 Then click "More Details" to expand the available options. The very first tab is "Processes." This shows all the currently running applications including those that start up with Windows as part of your system's previously mentioned "Startup Apps."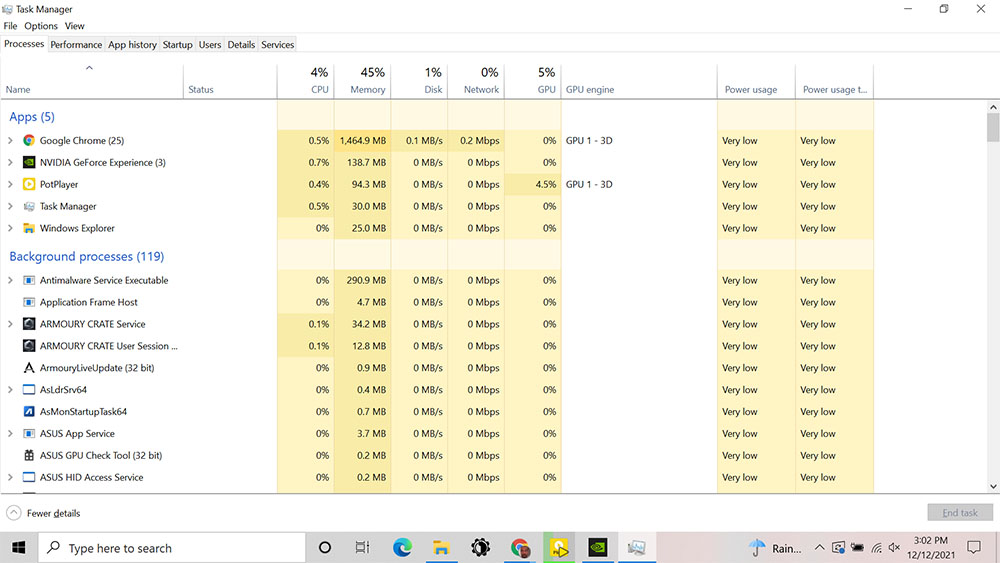 The Processes tab also shows applications visibly running that users likely initiated post-startup and background processes that are often initiated and required for other programs to run properly.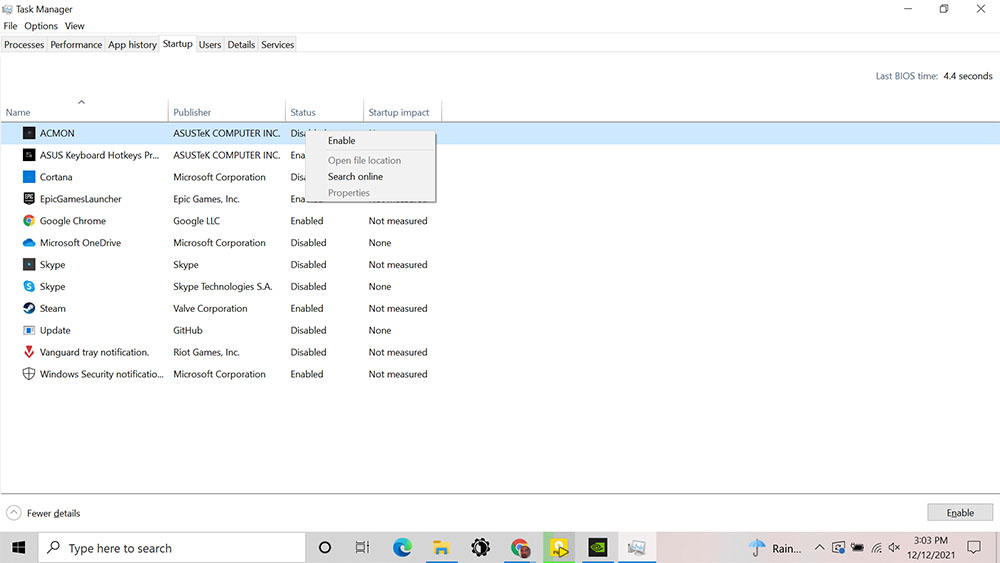 Click the "Startup" tab at the top of the Task Manager window. These are your Startup apps arranged in a similar manner as the window we accessed via the method above. The only difference here is you now see Startup Apps and applications running in the background. You can right-click on any of these applications to Enable or Disable it or use the button in the lower right-hand corner of the Task Manager window.
You're done! It's that easy. Just remember, it's important to know the purpose of each process before you disable it. If you're unsure then it's best to do your research and leave said processes running until you know what system functions are affected.