Introducing The Ocean Master DIY PC Build Powered by Asetek & MSI
It's "build" time again! Crafting new systems is like a kid playing in their favorite sandbox for us here at Asetek, where we have so many top-tier brand partners to choose from. Today's spotlight is on the dragon-tamer – MSI — a well-known brand and source for high-end components for gamers and enthusiasts. MSI is now a go-to solution for a variety of Asetek-powered liquid cooling products and hot-damn are we going to have a good time with these today.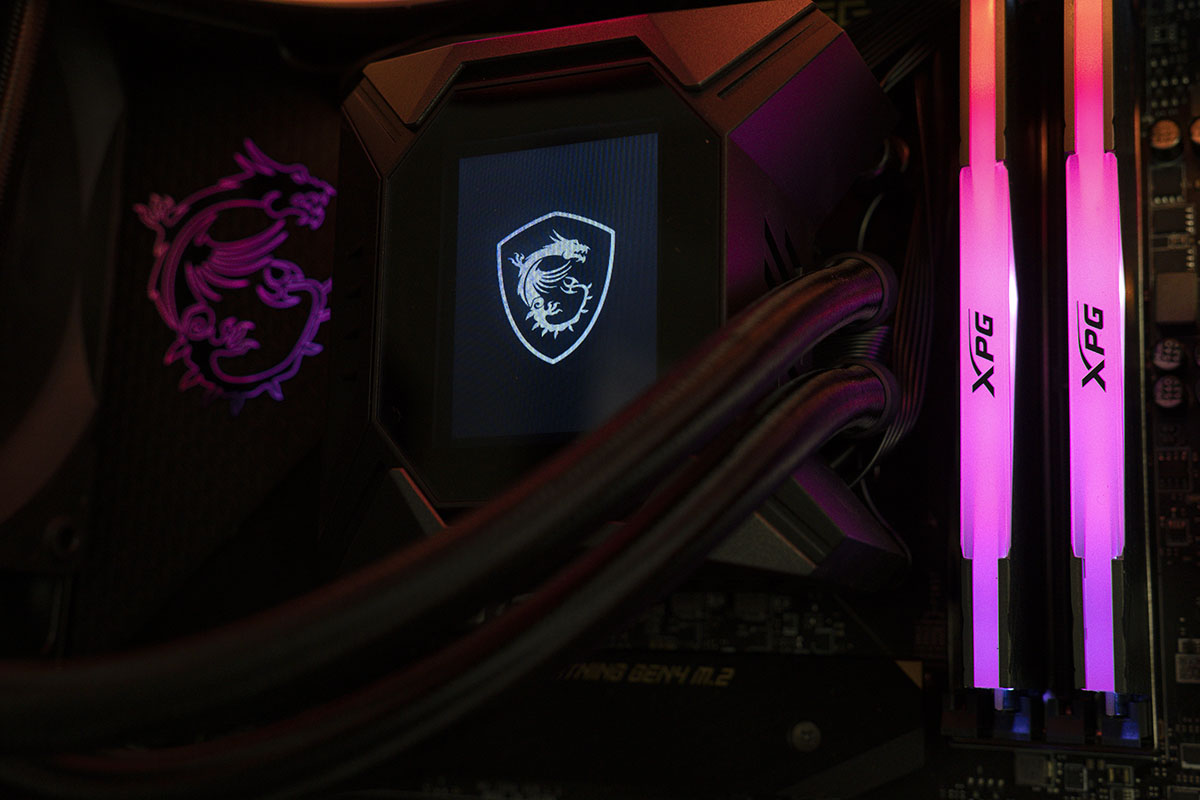 Liquid cooling may seem like an obvious choice for a company selling LC solutions.  The truth is liquid cooling can maintain a more consistent heat temperature under heavy CPU loads. This leads to better overclocking on modern CPUs than air. A more consistent heat temperature means temps are less likely to cross the CPU's Thermal Limit, where CPU thermal throttling occurs. Air cooling struggles significantly here with frequent heat spikes under heavy CPU loads. Liquid cooling additionally offers quieter operation as it acts as a buffer to delay the ramp-up of case fans resulting in an even heat curve and ultimately a quieter computing experience.
So let's jump right in! This system will be used for some fairly intense gaming, productivity, streaming, and video production with Adobe Premiere Pro. Take a look below for our part list and exactly why we settled on these specific component choices to create the MSI Ocean Master Gaming PC System.
Intel 11th Gen 11700K CPU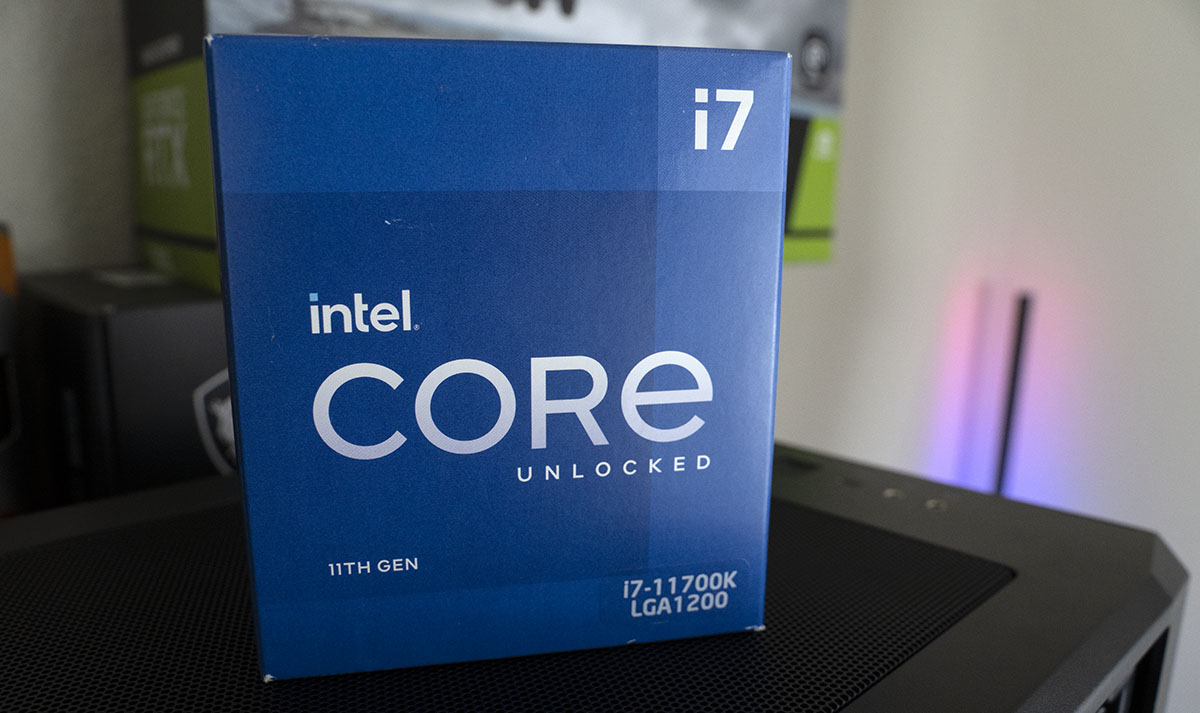 We know 12th Gen Intel Alder Lake processors are tempting us with their compelling promise of untold performance gains. While the wait for those chips is nearly over, we didn't want to bet on their availability once they hit store shelves. Intel 11th Gen 11700K CPU provides excellent single-threaded performance for most games and 20-lanes PCIe for excellent rendering performance or any other tasks that require constant communication with the processor or RAM. We get an 8-core, 16-thread configuration capable of a max Turbo Frequency of 5GHz right out the box. Moreover, we plan to dial up the MHz for some good overclocking. Good thing we have a robust AIO liquid cooler on deck to support our OC tweaking habits.
MSI Coreliquid K360 CPU AIO Liquid Cooler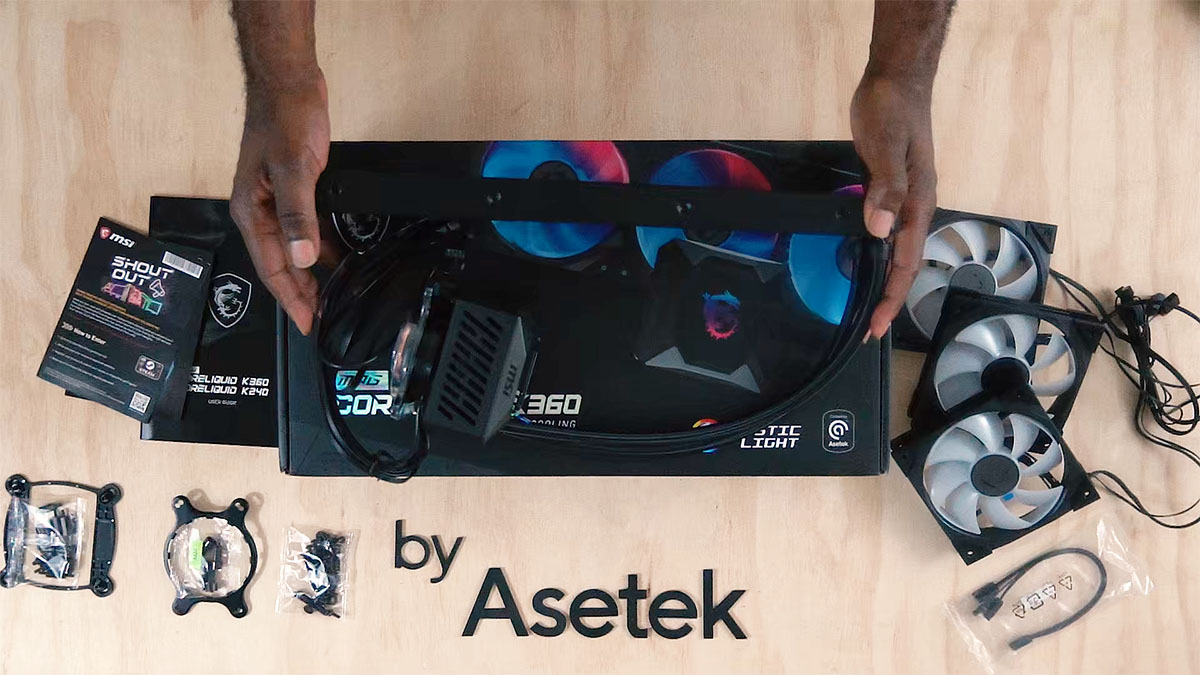 The MSI Coreliquid K360 CPU AIO Liquid Cooler brings supreme cooling performance with a unique design that seizes your attention at 1st glance. This one is outfitted with Asetek Gen7 pump technology. Like all our coolers with Gen7 DNA this one sports out-of-Bounds temperature sensing. The cooler continuously monitors the liquid temperature and automatically boosts the pump speed to clear any temperature excursions, ensuring smooth system operation for an immersive gameplay experience. Quality and reliability have been improved as well with enhanced permeation resistance and increased durability. You also get a complete and refined user experience with 2.4" LCD panel that throws up vital system information and system monitoring data.
MSI Z590 MEG ACE Motherboard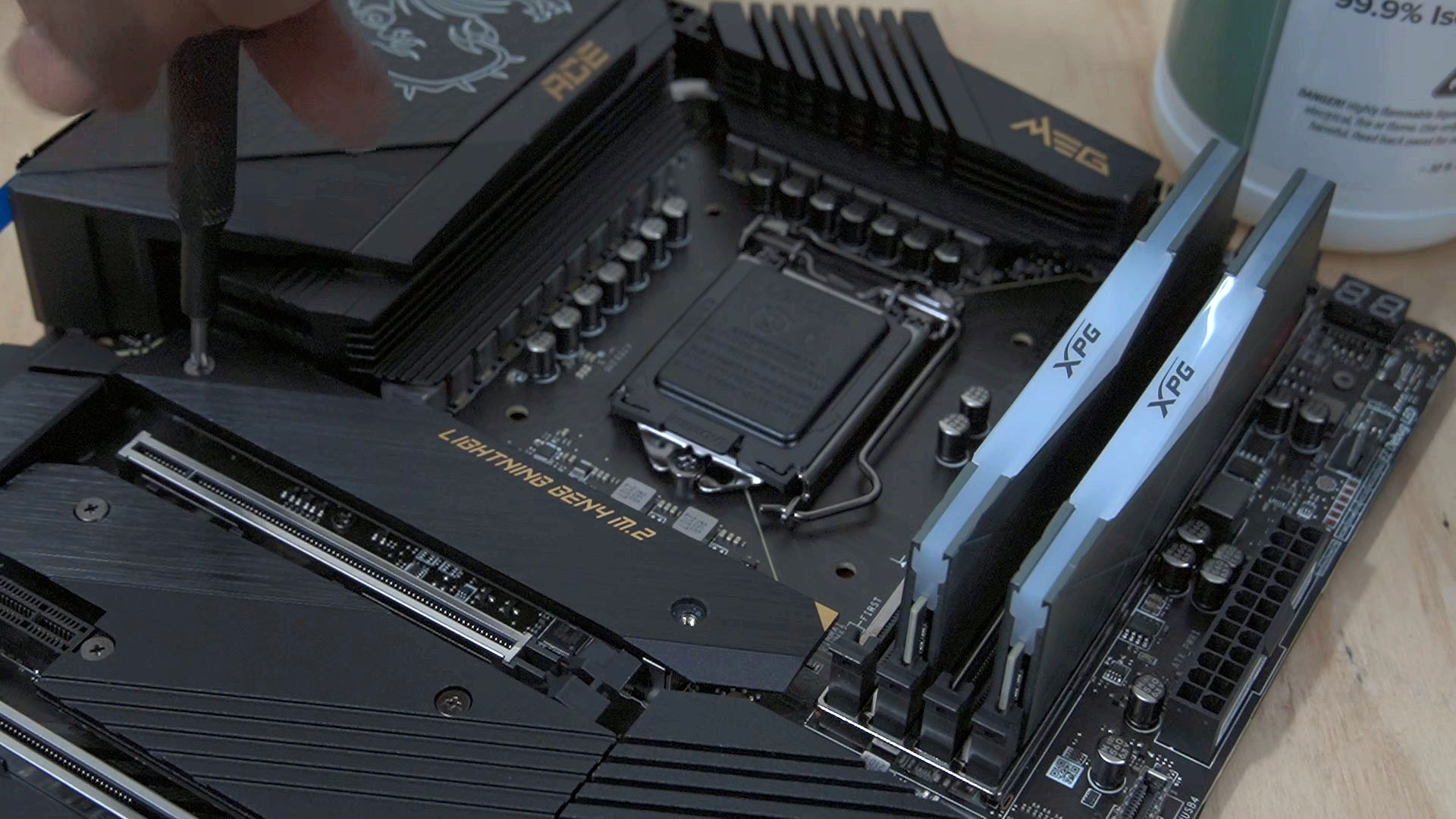 We need more than an average platform as our foundation for this one. We need premium chokes, capacitors, VRM, and other board components. For this we reached for a marvel from MSI, the Z590 MEG ACE motherboards feature a formidable power array, geat for high-end CPUs and sustaining optimal performance. We have  16+2+1 16+2+1 PHASES with 90A smart power stage, and dual power CPU power connectors add juice and stability when overclocking. Plus you get a substantial list of Load Line Calibration options to ensure voltage stability.
The board sports DDR4 RAM support up to 5600MHz and a whopping 128GB capacity for supreme multitasking capabilities across and speed. A bevy of connectivity options includes 6x SATA3 ports, 4x M.2 slots, 17x total USB options ranging from legacy to USB Type-C – spanning between front, back, and internal headers on the board.
This board is a builder's dream with preinstalled I/O shield for super easy installation and guaranteed boot with dual BIOS chips for added peace of mind.
MSI Seahawk RTX 3090 Liquid Cooled Video Card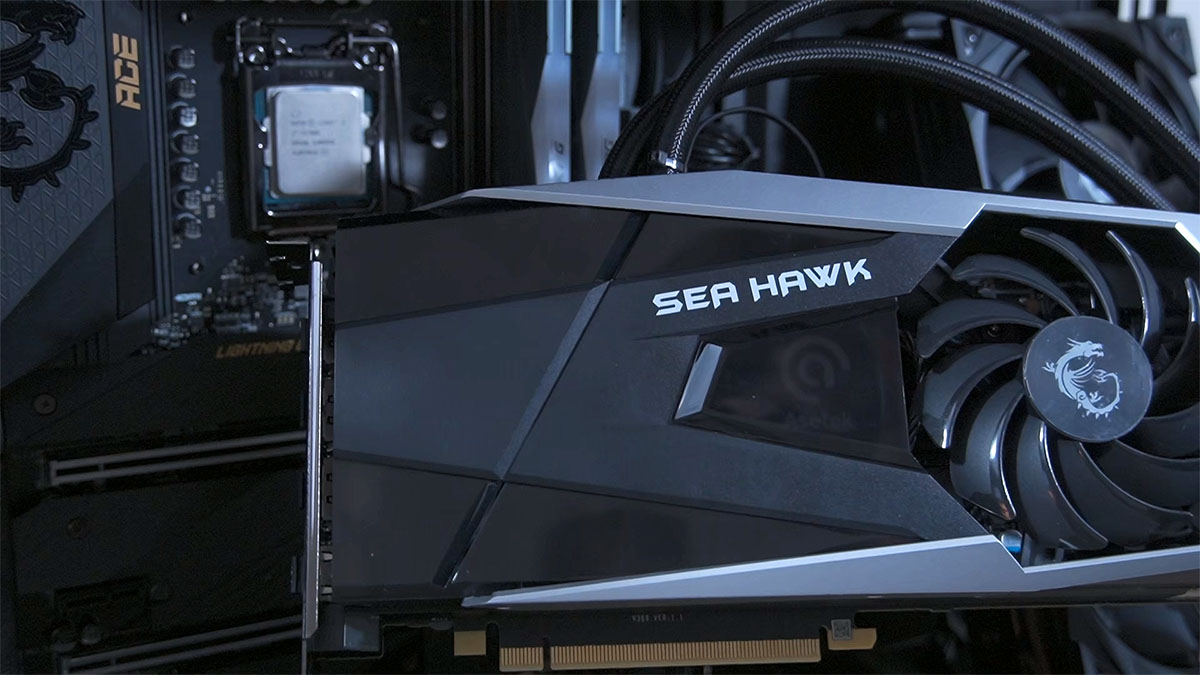 There's nothing like full coverage when it comes to managing GPU core temps. But I digress… The RTX 3090 Seahawk is the very definition of "Beast Mode". NVIDIA's most demanding, highest performing 30-series GPU is taken to new heights when paired with Asetek's high-performance liquid cooling technology to enable higher overclocks and prolonged component longevity.
The RTX 3090 Seahawk leverages a specially-designed cold plate with an optimized fin array tailored to NVIDIA's Ampere chip topography. The cold plate is also extended to cool the GPU core die and the surround VRAM chips. These chips are known to get extremely warm and are often the cause of GPU throttling where performance is impeded to lower heat output. This is a nonissue with the Seahawk. Additionally, the 240mm aluminum radiator provides peak heat dissipation and includes two 120mm fans. This means 3090 overclocking is highly possible if you find an application that needs it. MSI RTX 3090 Seahawk allows to you game long and game strong with confidence!
XPG 16Gb 3600MHz Spectrix D50 DDR4 RGB RAM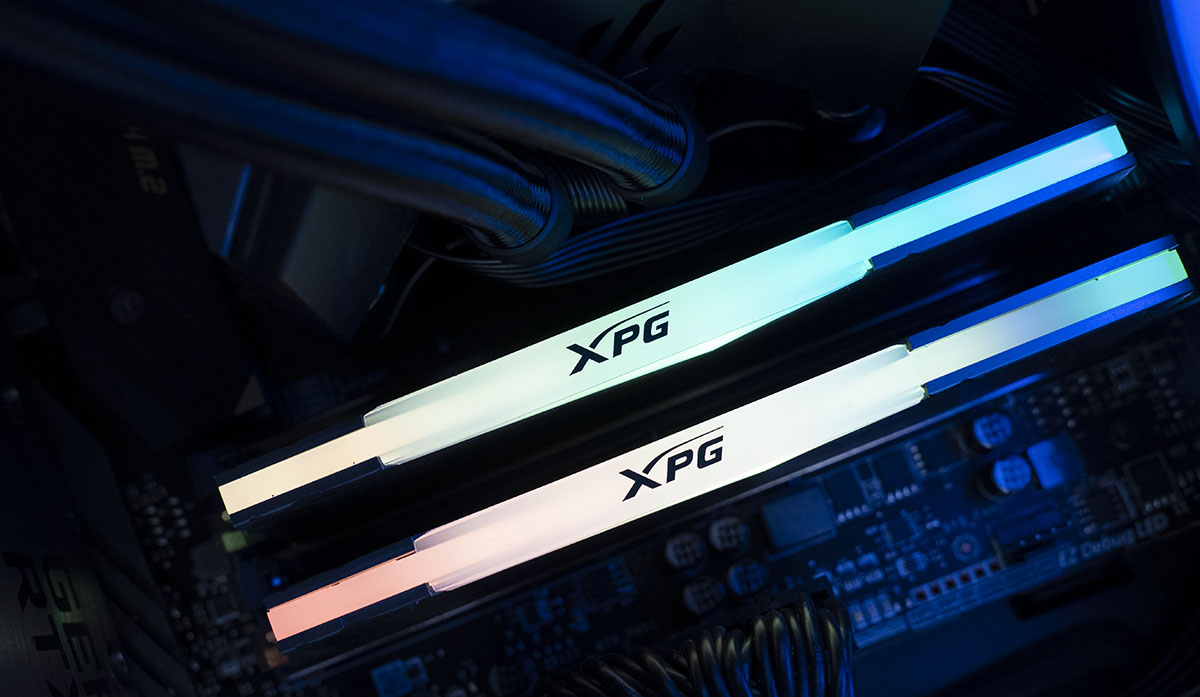 It's not the fastest kit of DDR4 memory on the market. But the D50 Spectrix from XPG is a potent solution for gamers and professionals looking for performance and alluring style. The kit is fast with speeds reaching 4144MHz in the more expensive kits. This solution is elegant with radiant RGB support and is ready for AMD or Intel system builds.
Samsung 512GB 970 EVO m.2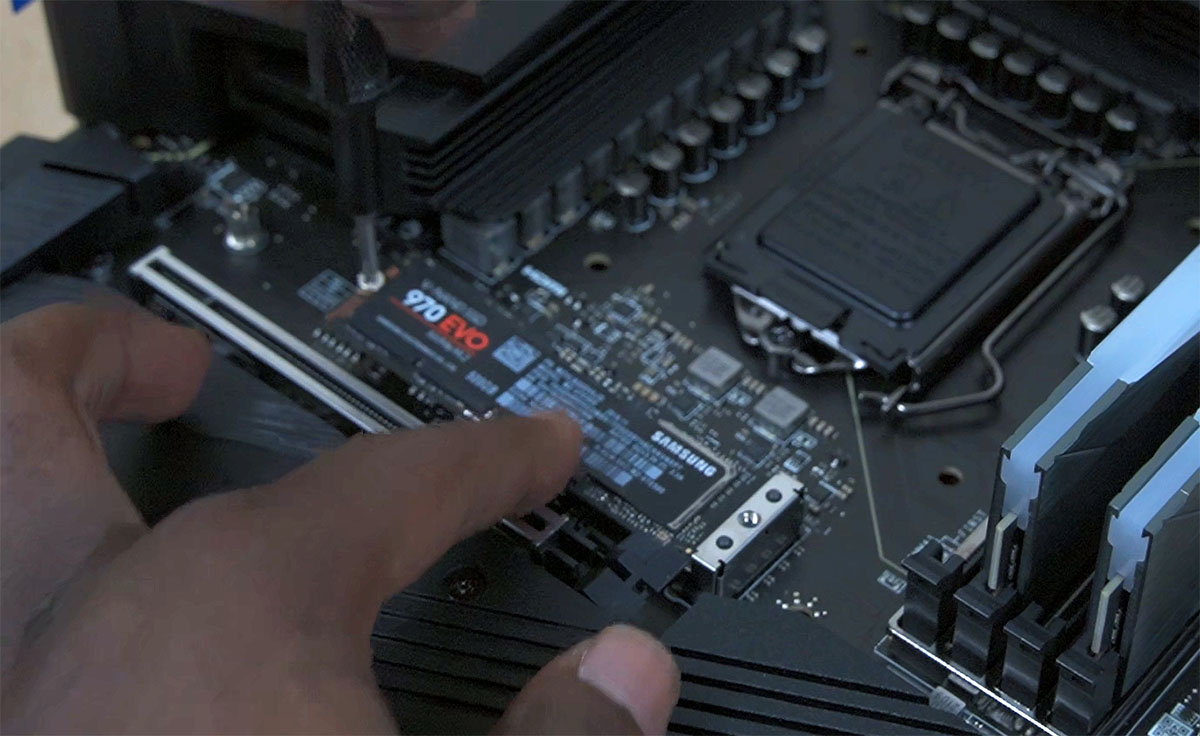 Plain and simple we need speed here more than we need high storage capacity. We will be using a couple of different physical external drives at 4TB a pop. This M.2 has the speed we're looking for. It can reach 3,500 read and 2700 write speeds. This is one of the most affordable high performing solutions we could get at the time.
Phanteks Revolt X 1200 PSU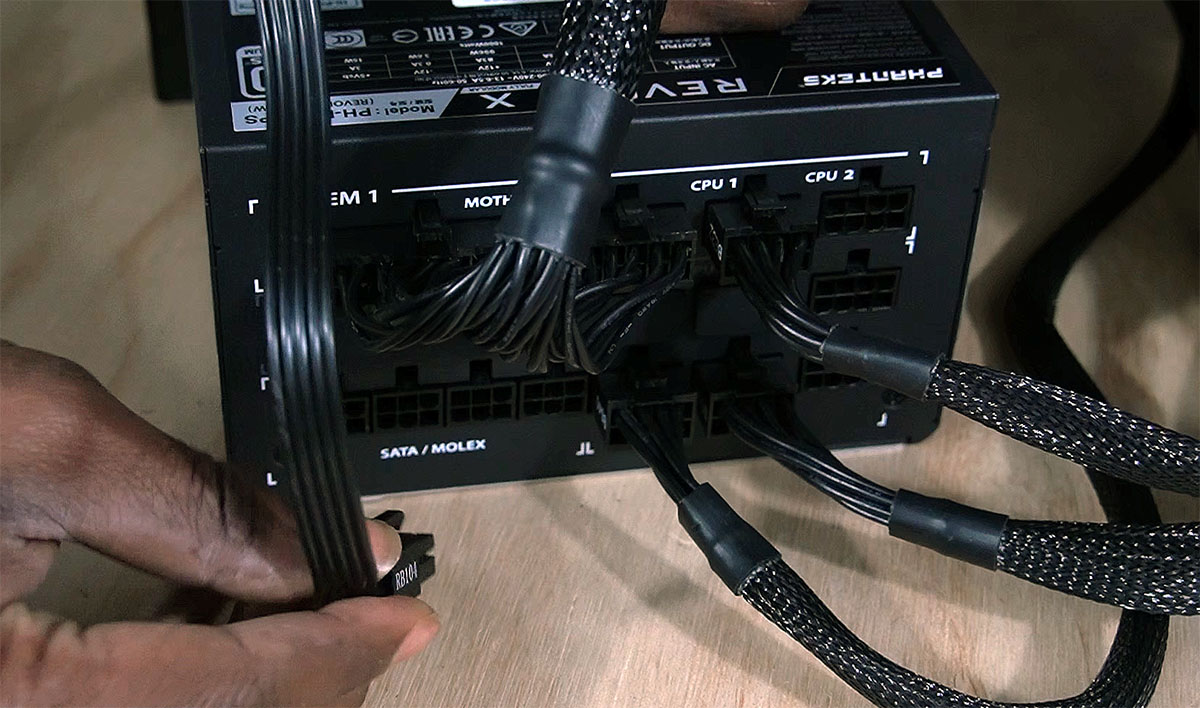 The Revolt X 1200 from Phanteks provides 80 PLUS Platinum efficiency and hybrid mode for quiet operation for less strenuous loads. This PSU is reliable and efficient. But what I love most, is its modularity. The modular cable design means we only have to install the cables we need without excess mess, for a clean and Spartan interior.
The "hot" truth is that modern-day chips, both CPU and GPU, suck up hundreds of watts. That thirsty power consumption leads to substantial increases in heat output. The best way to combat this is with high-performance liquid cooling that provides rock-solid stable performance while enabling game-changing overclocking to boost clock speeds and improve your effectiveness on the battlefield or in the office.