LTX 2023 Asetek Simracing PC Giveaway
PC giveaway vibes are in the air. Raise a callused gaming fist high in celebration, gamers, and PC enthusiasts! The exalted LTX tech and gaming event put on by Linus Tech Tips and held in Vancouver Canada has returned after a very long four-year hiatus. You can thank Covid-19 for that painful time away from Linus and the gang. But July 29th marks their return and bruh! We are stoked.
We had an incredible time at the last event in 2019, helping attendees learn how to delid CPUs with the beloved Der8auer and Greg Salazaar. Although Asetek won't be on the show floor this year, we do have a unique giveaway opp for diehard enthusiasts and gamers who will be there that includes a not-so-humble plug of our thriving sister business in Asetek Simsports. Behold!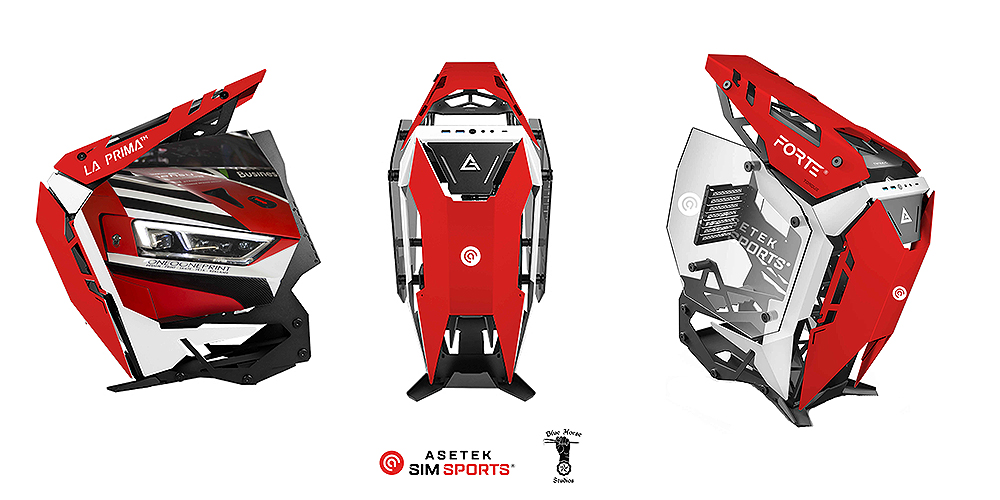 The community showed so much love around our Simsports custom mod from last year. So we've again teamed up with Blue Horse Studios to knock out a brand new custom simsports-inspired PC mod and this one is a banger.
The Rig
Intel i7-13700K 16-cores 24-thread
Antec Torque ATX Mid Tower White
White ROG ASUS ROG Strix 850W
ASUS ROG Strix B760-A Gaming WiFi
White ROG Strix RTX 4080
Crucial Pro DDR5 RAM 64GB
White ROG RYUJIN III coolers
Asetek x LTX 2023 Sim Racer Giveaway

Take your time and intimately digest those system specs. The rig snubs its nose at any game currently available. Both CPU-bound and GPU-bound games are no sweat for this sim racing behemoth. If you need a bit more uplift, then the unlocked Intel 13700K enables overclocking to squeeze out a bit more performance. To support this, the Asetek gen8 ROG RYUJIN III AIO CPU cooler sits atop the CPU die to manage thermals even when overclocked. Moreover, the 40-series NVIDIA GeForce RTX STRIX 4080 gobbles up gaming apps with ease for silky smooth gameplay for a definitive gaming experience. The card also sports a sexy white ID that is one of the best-looking solutions in the 40-series camp.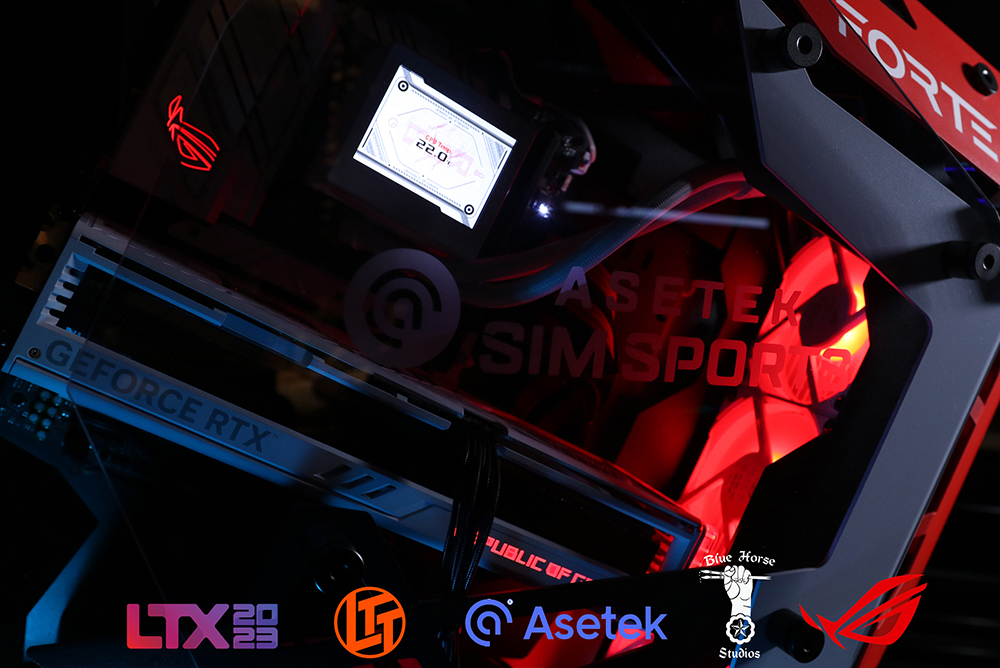 If you weren't planning to attend LTX2023, you may want to reconsider your life choices. This system is a gamers dream whether you're a fan of racing games or just a serious gamer in general. Don't miss this one.