Asetek eSports Academy – Legends Are Born
Asetek was founded on innovation, determination and hard work. eSports as a genre is quickly developing into one of the largest competitive sports genres in the World. We want to support this movement, it's in our DNA and that is why we've founded one of the most ambitious gaming academies around.
To help local talents in our own back yard, we've equipped or academy with the latest and greatest in gaming. Including high-end Alienware Aurora R8 PCs, 240hz Gsync monitors, amazing gaming chairs and Razer peripherals.
We will be looking for the most talented and ambitious gamers around. Provide them with the equipment, assistance and understanding that they need to become the best that they can possible be. Asetek believes that eSports athletes can benefit greatly from experiences of other elite athletes, in more traditional sports and will seek to bring forth these synergies, to help our academy players reach the pinnacle of success in their respective games.
Asetek is proud to give back to the community of gamers. Whether you're competitive or casual, we salute you! With the academy we will also dedicate ourselves to bringing engaging and entertaining content to gamers all over.
If you, or someone you know, wants a place to make gaming dreams and ambitions come true, do not hesitate to contact us.
The Next Level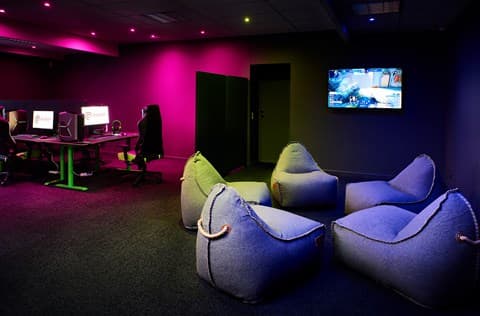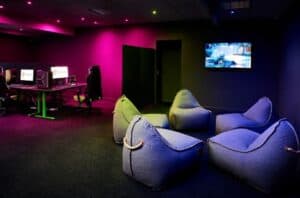 Atmosphere
We have worked very hard to give our eSports Academy the look and feel that will motivate and encourage eSports athletes to feel right at home. With fully addressable RGB room lighting, luxurious lounge furniture and the ability to stream tournaments on a large flatscreen TV, the most demanding gamers love the atmosphere.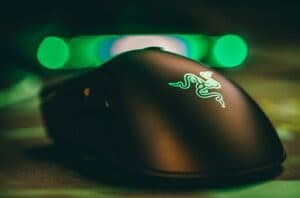 High-end Equipment
Asetek eSports Academy offers its players the creme de la creme of eSports gear. With Alienware PCs fully equipped with i9-9900K, GeForce RTX 2080, 240hz Gsync monitors and Razer Tournament Edition peripherals, the scene is set for succes in the both the virtual and real world.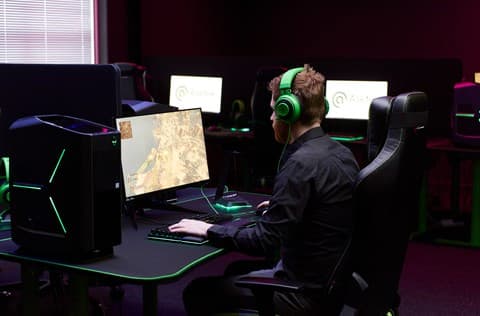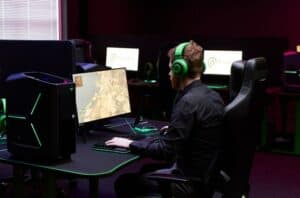 Ambition & Dedication
We want to enable the most talented, ambitious and dedicated gamers. By providing ambitious surroundings, a dedicated crew of people and connections to the industry it is our goal to allow the talents of today to become the stars of tomorrow. All we require is ambition, dedication and spirit!